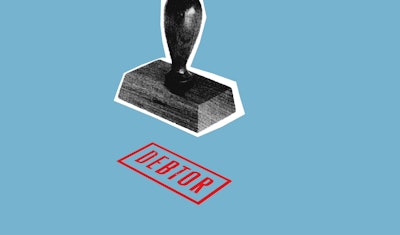 About half of the more than $1 trillion in outstanding federal student Direct Loans are being repaid by borrowers through Income-Driven Repayment (IDR) plans, which have been plagued with dysfunction for years.
But last week, the U.S. Department of Education (ED) unveiled IDR fixes to help about 3.6 million borrowers get closer to debt forgiveness. Advocates and industry experts weigh in on what this means.
"We see the department starting to reckon with a lot of the failures of the past, and that kind of reckoning is long overdue," said Persis Yu, policy director and managing counsel at the Student Borrower Protection Center (SBPC), a student loan borrower advocacy group. "For years, there have been various reports raising red flags, so to have the acknowledgement now that there is a problem and the intent to fix it is huge."
In the early 1990s, Congress passed the first IDR plans to help the country's most vulnerable borrowers make more affordable payments on federal student loans. IDR plans adjust monthly payments based on the borrower's income and family size. Some people can qualify for $0 monthly payments. And after about 20 to 25 years of IDR payments, borrowers can have their outstanding debt forgiven.
Yet as Yu noted, watchdog reports have found IDR plans have failed borrowers time and again, breaking these promises.
The latest report from the Government Accountability Office (GAO) found ED has only forgiven 157 loans under IDR plans as of June 1, 2021. About 7,700 borrowers could be eligible for IDR forgiveness already, yet GAO reported that ED has not been tracking qualifying payments accurately. The report also said that by 2030, 1.5 million loans will be eligible for forgiveness, so GAO stressed that past mistakes need to be remedied urgently.
The report additionally found that the older the loans, the higher the risk of payment tracking errors. So, borrowers who are the closest to that 20 to 25-year forgiveness finish line are the most likely to not have had all their payments counted.
"The systems and processes that should have been set up for a program like income-based repayment clearly were never set up," said Jason Delisle, senior policy fellow at the Center on Education Data and Policy at the Urban Institute, a think tank. "They can't keep track of payments. And that's the key to this thing."
Attempting to clean up these failures, ED stated last week that more than 3.6 million borrowers will receive at least three years of additional credit toward IDR forgiveness. The department said that part of the problem with IDR has been loan servicers steering borrowers into forbearance, not IDR plans.
Forbearance is supposed to be a short pause on student loan payments if a borrower is struggling. But interest still accrues during that pause, so enrolling in an IDR plan is typically more beneficial for borrowers. Yet federal reports found that many borrowers were placed into long-term forbearances.
In response, ED's Federal Student Aid (FSA) will later this year automatically count forbearances of more than 12 consecutive months and more than 36 cumulative months toward IDR forgiveness.
However, several servicers pushed back on ED's allegation of "forbearance steering," saying that the department did not provide enough instruction around IDR plans and forbearance.
"This is a surprise to servicers," said Scott Buchanan, executive director of the Student Loan Servicing Alliance (SLSA), a trade association. "These are the kinds of major changes to programs that need lots of deep and thoughtful operational discussion about what can be done, what the timeline is to get it done, and what is permissible under the law. And those conversations did not happen, at least not with the servicers prior to this announcement."
ED also announced that borrowers placed in shorter-term forbearances can file a complaint with FSA to have their account reviewed. Such reviews determine if borrowers can have time credited toward IDR forgiveness. Yu of SBPC encouraged borrowers in these situations to "raise their hand," filing complaints sooner rather than later.
"I think this is a really good first step, but we also need to be as inclusive of all of the problems with IDR over the years, in particular the people who wound up in default," said Yu. "That population was left out of these changes. That's a huge missed opportunity. Those folks really do need relief. They need that time counted toward forgiveness."
Yu added that defaulted borrowers tend to be very low-income. Reports found that most would have qualified for $0 monthly payments in an IDR plan, but these borrowers often did not know about those options. "So, we know this is more of a paperwork problem," said Yu.
To Buchanan, getting IDR fixes done smoothly in a matter of months is another problem. The Biden administration recently extended the pandemic-era pause on repayments until August 31.
"I don't think there is a timeline that would accomplish this by the resumption date," said Buchanan. "These are very complicated changes. Some of them will require a manual review of files. Unless the department has hired a fleet of staff that I'm unaware of, then I don't think there's any way that this will be done in time."
Delisle added that this IDR reckoning presents a lesson: offer fewer repayment options and make them "extremely simple."
"But I haven't seen the details of a plan that can assure us that a borrower's future payments with IDR will all be counted accurately," said Delisle on tackling the fraught program's root issues. "Where is that?"
Dr. Daniel Kreisman, an associate professor of economics at Georgia State University, researches IDR plans. He pointed out how hard it can be for people to enroll and stay in IDR. Borrowers need to recertify their income each year to continue in IDR plans, for example.
"It's a big pain in the butt," said Kreisman. "So, not a lot of people start in IDR, and a lot of people who start in it don't maintain it, even though they probably should."
He argues that borrowers should instead be automatically enrolled in IDR plans to save the hassle.
With the renewed attention on IDR dysfunctions, some advocates have been calling on President Biden to cancel student debt altogether. On the campaign trail, Biden said that he would support forgiving up to $10,000 in federal student loans. He has also since said that he will not consider forgiving up to $50,000 in federal student loans.
Victoria Jackson, assistant director of higher education policy at The Education Trust, an advocacy organization, noted that student debt disproportionately impacts Black borrowers and women. Like many, she will be watching closely for what happens next.
"Little tweaks and fixes are good, but they don't do enough to address the overall burden of 44 million Americans carrying student loan debt," said Jackson. "Broad-based student debt cancellation would be a straightforward, simple way to redress the harms done by predatory servicer practices and a recognition that college costs have increased dramatically."
Rebecca Kelliher can be reached at [email protected]