The U.S. Department of Education (ED) has announced an $8 million grant competition to increase diversity in the teacher workforce and prepare teachers to serve underserved students.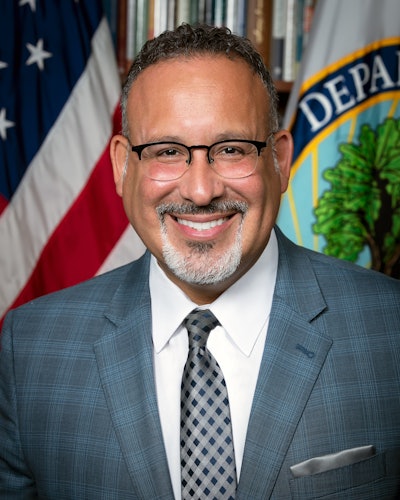 The Augustus F. Hawkins Centers of Excellence (Hawkins) program – named after Augustus F. Hawkins, the first Black politician elected to the U.S. House of Representatives from west of the Mississippi River – supports teacher prep programs at historically Black colleges and universities (HBCUs), minority serving institutions (MSIs) and tribal colleges and universities (TCUs). These kinds of schools prepare a disproportionate share of teachers of color.
And while more than half of public school students are students of color, in 2017-18, only 21% of teachers were teachers of color.
"At a time when we need to do more to support our teachers and the educator profession, Hawkins Centers of Excellence will help increase the number of well-prepared and qualified teachers, including teachers of color, in our workforce," said Education Secretary Dr. Miguel A. Cardona. "We know that teachers of color benefit not only students of color, but all students. When students of color can see their backgrounds and experiences reflected in their teachers, we see higher levels of student achievement and engagement in school, and more students aspiring to be teachers themselves one day."
The money will fund applicants that plan on incorporating evidence-driven practices into teacher prep programs.
This year is the first time the program has gotten funding since its 2008 creation.