The American Jewish Committee (AJC) released a Call to Action last week, with the goal of educating individuals about antisemitism and how to address it.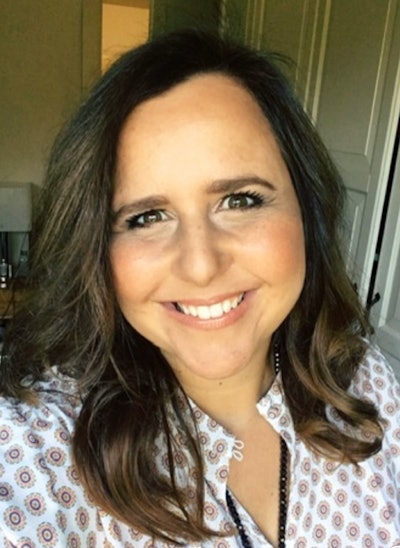 In "A Call to Action Against Antisemitism in America," the AJC pursues a multi-faceted approach and details explanations and recommendations for many different societal and governmental sectors, including the Executive Branch, the U.S. Congress, local government, law enforcement, social media companies, news media, corporations, and educational institutions.
"I think that it's a really important resource for us because it's really a single resource that specifically will, we hope, empower leadership in a lot of different sectors to understand, handle, and prevent antisemitism in their sector," said Dr. Alexandra Herzog, AJC deputy director of William Petschek Contemporary Jewish Life. "And I think we're really hoping to give them very specific tools for each one of those three elements."
AJC's 2021 State of Antisemitism in America report noted that 24% of American Jewish people have been personally targeted by antisemitism in the past 12 months, the report's authors write, adding that four in ten American Jewish people changed behavior at least once out of fear of antisemitism.
"Overall, I think that what we, AJC, and what I personally hope to achieve with this is not just a raising of awareness about the spike in antisemitism that we're experiencing in America, but a deeper understanding of the types of antisemitism, where they're coming from, how they are being displayed, and most importantly how to combat them," said Dr. Laura Shaw Frank, AJC director of William Petschek Contemporary Jewish Life. "This is an effort to take the education a step further, to say 'here is some very specific action items that you, as a university, as a legislator, as a mayor, as a businessperson, can take to stop antisemitism in your area.'"
The AJC is asking higher ed to play its part, with recommended actions including making condemnations of antisemitism; integrating antisemitism as a focus in student trainings and orientations related to diversity, equity, and inclusion; and creating courses on historical and contemporary antisemitism.
There has been an increase in antisemitism on college campuses, ranging from antisemitic symbology to anti-Zionism that becomes antisemitism, said Dr. Sara Coodin, AJC director of academic affairs.
"And they are not necessarily uniform across the country," Coodin said. "Any strategy needs to take into account the kind of regional differences and the specifics of the campuses that these incidents are appearing on. I think working towards getting university administrators to adopt the three As – awareness, allyship, and action – is going to be really important to thinking about larger strategies at universities and setting the right kind of tone for thinking about how to combat antisemitism, as something that is clearly identified when it happens, something that is called out, and something that is addressed in a way that really creates open channels of communication with Jewish students and faculty on campus."
One form of antisemitism that has come to attention is exclusion of Jewish students from spaces based on perceived or actual attachment to and affinity for Israel or a belief in Zionism, Frank said.
"And we're finding that that is becoming incredibly common and is creating an atmosphere on campus where Jewish students are fearful, are being marginalized and sidelined from certain communities, and don't really feel like they have a way of responding," Frank said. "It feels personal although it is political. And that's one of the things that we want to help university administrators understand and think through. This is something that's very nuanced and complicated. It has to do with student agency, freedom of speech that students do have, academic freedom, and at the same time, notions of campus community, notions of exclusion of students based on their identities."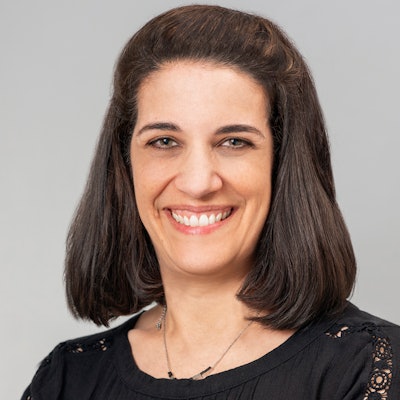 More than one-third of Americans are not familiar with what antisemitism is, according to the Call to Action, which cites the International Holocaust Remembrance Alliance (IHRA) Working Definition of Antisemitism.
And although the report calls for widespread adoption of this definition, that suggestion does not apply to educational institutions, Frank said, instead asking that the definition be used as an educational tool.
"We would not want IHRA, in any way, to chill commitment on campus of combatting anti-Semitism," Frank said. "We think IHRA is an excellent definition.
At the same time, she added that "we are very aware of the sensitivities on campus with respect to academic freedom and freedom of speech, and we know that campuses have a special sensitivity in that area," she said. "Because of that special sensitivity, in order to keep the fight against anti-Semitism as controversy free as possible, we think it best to not focus on the adoption of IHRA but rather to focus on other ways of strategically combatting anti-Semitism on campus."
For the Executive Branch, the Call to Action suggested moves including a federal plan to address the spread of extremist ideologies in public institutions, such as prisons and law enforcement units; and designating white supremacists and other extremist groups as terrorist organizations. Meanwhile, the report called for Congress to bolster national media literacy; continue to fund education on Jewish history; and train Congressional staff to identify and respond to antisemitism, among other suggestions.