After committing a violent crime at 19 years old, D'Quinta Uzzle was handed two life sentences plus 40 years in prison. As he put it, "I was to live the rest of my life in prison, and if I was to die and come back to live again, I would spend that life in prison. If I died and came back again, I would spend the first forty years of that life in prison."
That's when the Second Chance Pell Grant program, run by the University of Baltimore through Uzzle's former correctional facility, changed his life.
Education, said Uzzle, "opened me up to a whole other world. It helped me build my character, be more determined to not be what they said I was, knowing I could do something different in my life."
The Second Chance Pell Experiment, launched in 2015 by the Obama administration, is a program that offers incarcerated individuals access to federal Pell Grants as they attend postsecondary education programs, run by universities or colleges, at their facility. Second Chance Pell Grant has so far helped incarcerated students earn over 7,000 college or vocational credentials. The program currently includes 200 institutions.
While working towards his bachelor's degree, Uzzle met Dr. Mark C. Booker, an adjunct instructor with the Second Chance College Program at the University of Baltimore. Together, they created the Hope, Opportunity, Second chances, and Exhilaration (HOSE) program, work to "put out the fire" in the school to prison pipeline and dramatically decrease the recidivism rate, said Uzzle.
"I know with Second Chance, the recidivism rate will drop to minimum. Once people like me know we can do better, we will do better," said Uzzle. "Getting higher education in prison needs to be immediate, and it needs to be accessible to prisoners all over the U.S."
Uzzle and Booker shared their story on Thursday at the second annual Rise Up Conference, led by advocates working to promote access to higher education in prisons for all. Scholars and those impacted by the carceral system from around the world came to share the results of research and programs that help to underscore the importance of higher education for incarcerated people.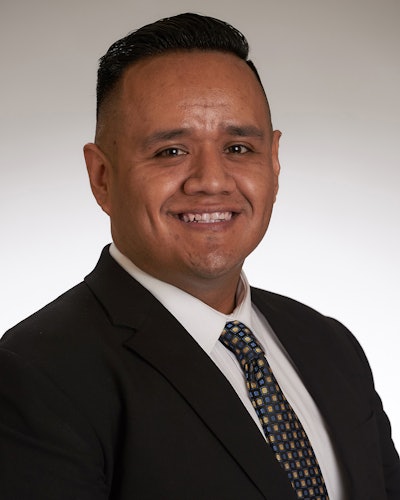 Armando Lizarraga, a second-year doctoral student at the University of Texas, shared his research on Second Chance Pell Grant programs for incarcerated women in the state of Texas. Texas is one of the top ten states in the U.S. for rates of female incarceration. Between 1980 and 2016, women's incarceration in Texas increased 908%, as compared to the 396% increase for male incarceration during that same time.
Through his research, Lizarraga discovered that, despite the growing number of incarcerated women in the state, Texas women's prisons offer no Second Chance Pell Grant program. One Texas college serves in a women's facility, but that program is located in Louisiana, not Texas.
"When folks are incarcerated, it's harder for them to advocate from the inside," said Lizarraga. "We need more awareness on the outside for this issue, we need to humanize it."
South of the U.S. border, Ricardo Zepeda is working on his Ph.D. at the University of Guadalajara. He collaborates closely with Danny Murillo, a master's student at California State University, Long Beach. Together, their research works to connect formerly incarcerated immigrants who studied higher education in prison with the resources needed to continue their studies when they are deported to another country, like Mexico.
"I grew up in the system in Los Angeles," said Zepeda. "Growing up, I always felt that, within the juvenile hall system, there was definitely an injustice because so much was focused on detaining rather than educating. I always saw so much potential in those around me."
While the process of transferring credits earned in America to foreign institutions has been simplified, Zepeda and Murillo said that it is still difficult for many deportees to know how to continue the educational paths they started in the U.S. Many don't even speak Spanish.
"We have an opportunity to create a system of support for human beings who are being discarded. Once you're thrown away to Mexico, it becomes a public safety issue. When you have no resources, you will gravitate to what you know," said Murillo. "People are being recruited into organized crime as soon as they get off the bus [in Mexico]. If we don't have pathways to support them in Mexico, it will continue to impact the US."
While Murillo said he knows that prison education cannot do everything, he hopes that more people will become interested in what happens when the formerly incarcerated leave prisons behind and transition into life on the outside, whether in the U.S. or Mexico.
"As these Second Chance Pell Grant programs grow, there will be a growing number of deported who had access to education on the inside," said Murillo. "The question is, does racial justice end after someone's deported?"
Liann Herder can be reached at lherder@diverseeducation.com.