The U.S. Department of Education (ED) has announced grants to two historically Black colleges and universities (HBCUs) that have received bomb threats this year, The Hill reported.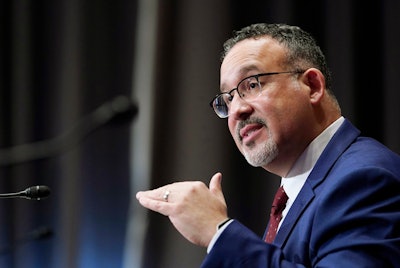 ED will give Project School Emergency Response to Violence (Project SERV) funds to the two schools: $420,000 for Tougaloo College and $80,000 for Fayetteville State University.
The money is for student trauma recovery programs, security officers, and mental health support.
"As Secretary of Education, I want to make it abundantly clear that the Biden-Harris administration will not tolerate bomb threats or any efforts to terrorize students of color and everyone who lives, works, and studies at our Historically Black Colleges and Universities," said Education Secretary Dr. Miguel A. Cardona.
More than 50 HBCUs received racially motivated bomb threats in 2022, according to ED.
More Project SERV grants will follow, ED said in a press release.
"The bomb threats made against HBCUs earlier this year not only strained institutions' resources by prompting costly campus lockdowns, class cancellations, and law enforcement activities, but shattered students' sense of safety and heightened anxiety throughout these campus communities," Cardona said.