The U.S. Department of Education (ED) is awarding 22 grants to address the nationwide teacher shortage and support teacher pipeline and development programs.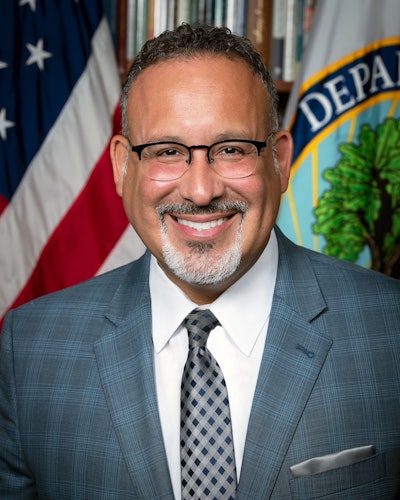 Through the Supporting Effective Educator Development (SEED) program, three-year grants – totaling more than $60 million – will be given out.
"We are treating our efforts to recruit, prepare, and retain a talented and diverse educator workforce with the same level of urgency we brought to reopening our schools during the height of the pandemic," said U.S. Secretary of Education Dr. Miguel A. Cardona. "Now more than ever, we are supporting teacher preparation and development programs that provide educators with meaningful, relevant, and evidence-based strategies for promoting student success and social and emotional well-being. Today's investment of over $60 million will support high-quality programs across the country that are truly raising the bar for professional development and embracing evidence-based and innovative and promising approaches, like Grow-Your-Own programs, to strengthen the teacher pipeline today, and in the years ahead."
For this year's SEED competition, ED prioritized projects involving comprehensive teacher preparation and projects for inclusive, equitable learning to meet student needs.
Recipients include WestEd; Center for Civic Education; Georgia State University Research Foundation, Inc.; University of Kansas; University of Maryland College Park; and East Tennessee State University, among others.
ED is also taking applications through Oct. 7, for the Augustus F. Hawkins grant program for teacher prep programs at historically Black colleges and universities (HBCUs), tribal colleges and universities (TCUs), and minority serving institutions (MSIs).