Dr. Beverly Daniel Tatum, clinical psychologist and interim president for Mount Holyoke College, will be speaking about higher education leadership in a virtual conversation Oct. 10. The passcode is NCCUHEA22.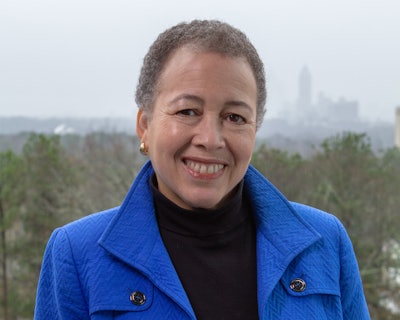 Tatum will be the opening speaker for North Carolina Central University Higher Education Administration (HEA) Program's Tuesdays Together National Speaker Series program. The discussion – it will take place from noon to 1 p.m. EST over Zoom – will be moderated Dr. Tryan McMickens, an associate professor of higher education and program coordinator of the M.S. in HEA Program.
Tatum, who was president of Spelman College from 2002-2015, is author of Why Are All the Black Kids Sitting Together in the Cafeteria? and Other Conversations about Race.
The Dr. Melvin C. Terrell Educational, Inc. is sponsoring the event.
Tatum is the 2013 winner of the Carnegie Academic Leadership Award and the 2014 winner of the American Psychological Association Award for Outstanding Lifetime Contributions to Psychology.
Tatum holds a B.A. degree in psychology from Wesleyan University, a M.A. and Ph.D. in clinical psychology from University of Michigan, and a M.A. in religious studies from Hartford Seminary.