A federal appeals court issued an administrative stay which temporarily blocks President Joe Biden's federal student loan forgiveness program. This leaves the program in uncertainty, making it unclear what this change means for the 22 million borrowers who have already applied, the Associated Press reported.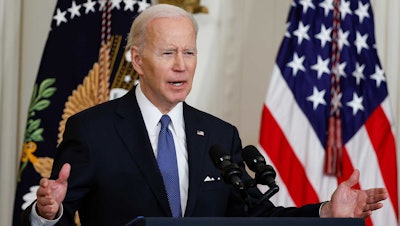 The court in question, The Eighth Circuit Court of Appeals, issued the stay on Friday, while it considers a motion from six Republican-led states – Nebraska, Missouri, Arkansas, Iowa, Kansas and South Carolina – to block the program.
The plan would cancel up to $20,000 in student debt, costing approximately $400 billion over three decades, according to the Congressional Budget Office.
White House Press Secretary Karine Jean-Pierre said borrowers should continue applying, saying the court's order did not prevent applications nor the review of applications.
On Jan. 1, 2023, payments on federal student loans are expected to restart after being paused during the COVID-19 pandemic.