New Jersey Gov. Phil Murphy will be receiving a media literacy bill from the New Jersey Senate to sign, a bill that would make New Jersey the first state to mandate information literacy education for all K-12 students.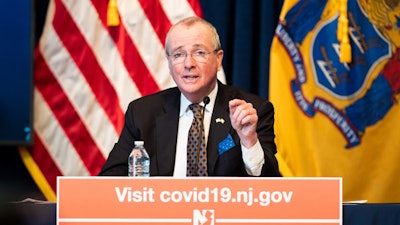 "This bill ensures that 1.3 million public school students in New Jersey will be better prepared for life beyond school with key skills that help them with lifelong learning, civic participation, and work skills," said Olga Polites, New Jersey Chapter Leader of Media Literacy Now. "Media literacy and information literacy lessons ensure that our young people are ready for the challenges ahead in the face of quickly changing communications technology."
Bill S588 received bipartisan support and passed today by a 36-0 vote. It requires that schools teach students about the research process and how information is created and produced, the difference between facts, points of view, and opinions, and the ethical production of information.
"The school library is the place where they are taught how to effectively search for, access, evaluate and use resources that are found online. Librarians work with every student in the school and they teach them to be discerning users and responsible creators of information," said Ewa Dziedzic Elliott, president of the New Jersey Association of School Librarians.
The bill will also have the Department of Education create learning standards.
"The new standards will help develop young residents who can recognize false claims and have the skills to succeed in a web-driven world," said Sen. Michael Testa, the sponsor of the bill.