A coalition of organizations have filed five amicus curiae briefs with the U.S. Supreme Court in support of the Biden administration's student loan debt forgiveness program, which aims to cancel up to $20,000 in student debt for most borrowers. Republican-led states and conservative-leaning groups have launched legal challenges against the program, which has been temporarily blocked by the Eighth Circuit Court of Appeals while it considers legal challenges to the program. The U.S. Department of Justice has petitioned the U.S. Supreme Court to overturn this move.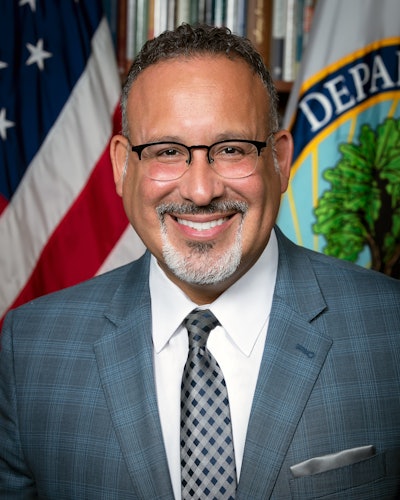 The group – led by the Student Borrower Protection Center, Democracy Forward, and the American Federation of Teachers – filed five briefs with signatures from several organizations, scholars, experts, and lawmakers.
"As this country works its way out of the COVID-19 pandemic, working and middle-class Americans are counting on the President to deliver on his promise of student debt relief," said Persis Yu, deputy executive director and managing counsel at the Student Borrower Protection Center. "The collective Amici are on the front lines helping borrowers survive financial havoc wrought by the double whammy of the broken student loan system and COVID-19 pandemic. Restarting repayment without cancellation will expose millions of borrowers to default and deprive too many of their wages, social security benefits, and Earned Income Tax Credit. These borrowers deserve better than to be treated like political pawns. We have faith that the Supreme Court will see through the political chicanery and allow this critical program to deliver the relief that 40 million working and middle-class borrowers desperately need."
The other two briefs were filed by HWG Law and the Constitutional Accountability Center. The latter brief was from former Congressman George Miller, former chairman of the U.S. House Education and Labor Committee.
Meanwhile, the U.S. Department of Education (ED) has extended the payment pause on student loan repayment, interest, and collections, giving borrowers more time as the Biden administration's student loan debt forgiveness program remains suspended.
The pause will be extended so that payments resume 60 days after either ED is permitted to implement the program or the litigation is resolved. But if the program has not been implemented and the litigation has not been resolved by June 30, 2023, payments will resume 60 days thereafter.
"Callous efforts to block student debt relief in the courts have caused tremendous financial uncertainty for millions of borrowers who cannot set their family budgets or even plan for the holidays without a clear picture of their student debt obligations, and it's just plain wrong," said Dr. Miguel Cardona, the U.S. Secretary of Education. "I want borrowers to know that the Biden-Harris Administration has their backs and we're as committed as ever to fighting to deliver essential student debt relief to tens of millions of Americans. We're extending the payment pause because it would be deeply unfair to ask borrowers to pay a debt that they wouldn't have to pay, were it not for the baseless lawsuits brought by Republican officials and special interests."