Jennie Vaughan, chancellor of Ivy Tech Community College Bloomington, will retire next year, Inside Indiana Business reported.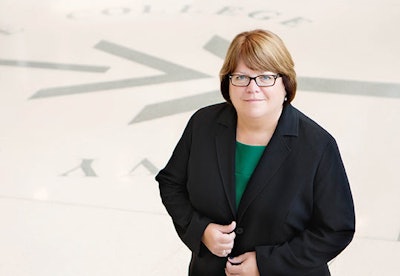 Vaughan, chancellor since 2014, has spent more than 25 years at the institution. She retires May 15, 2023.
Under Vaughan's leadership, Ivy Tech Bloomington has expanded, offering career certification courses at several locations. The institution also added programs such as a Pathway to Licensure in partnership with the Monroe County School Corp., an automotive technology program at the Monroe County Airport, and guaranteed admissions programs.
"Chancellor Vaughan has done all the right things for this campus and community," stated Connie Ferguson, chair of the Bloomington Campus Board of Trustees, in a news release. "She built a strong team, serving as leaders in addressing the higher education and workforce needs of the region. Chancellor Vaughan has left a legacy of success and our board and the community will forever be grateful for her tireless leadership."
Vaughan led two capital campaigns, raising nearly $15 million and helping address tuition and emergency funding for students, program growth, and campus expansion and renovations, according to Ivy Tech Bloomington.