Dr. Kim Schatzel will become president of the University of Louisville, effective Feb. 1, 2023.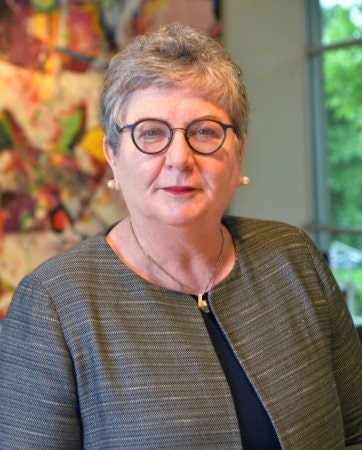 Schatzel – currently president of Towson University (TU) – previously served as provost of Eastern Michigan University and dean of the College of Business at the University of Michigan-Dearborn,
A first-generation college student herself, she has been praised for making diversity, equity, and inclusion (DEI) a priority. In 2022, 57% of TU students identified as under-represented minorities. And TU is one of few U.S. universities where Black, Latinx, and Pell-eligible students achieve the same graduation rate as the overall student population.
Schatzel is a member of the Presidents' Alliance on Higher Education and Immigration and the Presidents' Trust of the Association of American Colleges and Universities (AAC&U); vice-chair of the Board of Directors for the Colonial Athletic Conference (CAA); and board member of the Board of Directors for the University of Maryland Medical System's Saint Joseph Medical Center (UMSJC).
She has been widely praised, with accolades such as being named Champion for More in the Middle from Maryland's Associated Black Charities in 2017; winning the Whitney M. Young Jr. Award in 2020; and being named one of the Most Admired CEOs of The Daily Record in 2017 and 2022.
Schatzel holds a bachelor's degree in biology and economics at Washington University in St. Louis; and a doctorate in business administration, with concentrations in marketing and management of technology, from Michigan State University.