Dr. Jay Pearson will become the inaugural associate dean of diversity, equity, and inclusion (DEI) at the Sanford School of Public Policy at Duke University, effective Jan. 1, 2023, The Chronicle at Duke reported.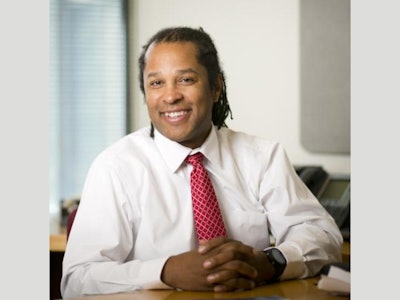 Pearson is the H.M. Foundation associate professor of public policy. He is also a faculty research scholar at the Duke Global Health Institute's Population Research Center and co-founder of Sanford's Committee on Diversity and Inclusion, which has since been renamed the Committee on Diversity, Equity, and Inclusion.
"This role is important for our school and our entire community to continue to grow together," said Sanford Dean Dr. Judith Kelley. "Our Sanford community has invested itself greatly in diversity, equity and inclusion, but the work is ongoing. Jay has been part of our efforts going back more than eight years, and his expertise and leadership are vital for our continued growth in equity and excellence."
Pearson's research and teaching focused on the effects and impacts of socioeconomic drivers on health outcomes.
Pearson holds a bachelor's at North Carolina Central University; a Master's of Public Health from the University of North Carolina at Chapel Hill; and a doctorate at the University of Michigan.