Daniel Pullin will become the next president of Texas Christian University (TCU), effective Feb. 1, 2023.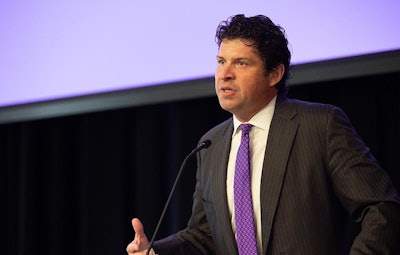 Pullin is currently the John V. Roach Dean of the TCU Neeley School of Business and a professor of entrepreneurship and innovation. Previously, Pullin has been university vice president at the University of Oklahoma (OU) and dean of its Price College of Business.
"Daniel will work closely with me and the cabinet to help usher in a new era for TCU under the exciting spotlight of TCU's Sesquicentennial year," said Dr. Victor J. Boschini, chancellor of TCU. "This includes maintaining the level of excellence for which our community is known, especially our culture of belonging, academic impact and engagement. We share this focus on investing in our people and our community."
Pullin holds undergraduate degrees from the University of Oklahoma, an MBA from Harvard Business School and a Juris Doctor degree from OU.