Dr. Fredrick Muyia Nafukho will become vice provost for the University of Washington Office of Academic Personnel.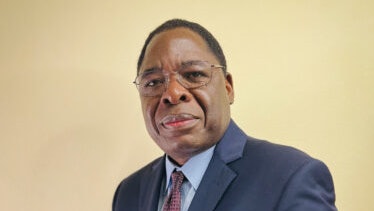 Nafukho will also become tenured faculty in the Department of Management and Organization in the Foster School of Business. He is currently at Texas A&M University, where he is senior associate dean for faculty affairs; professor of educational administration and human resource development; and co-director of the school's Educational Leadership Research Center.
"As a preeminent institution with an outstanding academic culture of excellence and a commitment to innovation, UW's core values and mission inspire me to imagine a boundless future," Nafukho said. "It is the conviction to create a better world together that excites me about this role. I am honored to partner and collaborate with the diverse, creative and talented faculty, professional staff and student body. I look forward to working collaboratively with the leadership team, faculty and Faculty Senate to lead a transformational plan to support UW's academic personnel from pre-recruitment to retirement and beyond."
Nafukho holds a doctorate in leadership and human resource development from Louisiana State University; a bachelor's in education from Kenyatta University in Nairobi, Kenya; and a master's degree in education also from Kenyatta.