With state support, Georgia's historically Black colleges and universities (HBCUs) could be made into even stronger centers of education and economic opportunity, according to a recent report.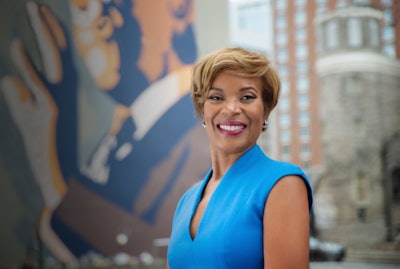 The report – from the Georgia Senate Study Committee on Excellence, Innovation, and Technology at HBCUs – included recommendations for lawmakers on how to help HBCUs drive workforce diversity, innovation, and community and economic development.
One recommendation was for a bipartisan HBCU Caucus of lawmakers and permanent HBCU subcommittees in both chamber's higher ed committees to focus on the schools. Another was to pass legislation to launch HBCU Innovation & Economic Prosperity Planning Districts that could help create housing and upgrade technology at HBCUs.
"This is an opportunity for Georgia to become the nation's leader in how states fully support HBCUs and maximize their economic and social impact for their graduates and surrounding communities," said state Sen. Sonya Halpern, chair of the study committee.
The Southern Education Foundation (SEF) had assisted by presenting recommendations at the committee's inaugural hearing last August.
"HBCUs play a vital role in Georgia and many southern states as centers of learning, community, and opportunity," said Raymond Pierce, SEF president and CEO. "These recommendations set a new, ambitious agenda for how the state of Georgia can help HBCUs thrive even more, benefiting students and communities across the state and setting an example for many other states to follow."
Georgia's HBCUs enroll more than 20,000 Black undergraduates a year and award 23% of bachelor's degrees of Black students. These HBCUs make an estimated $1.3-billion economic impact in Georgia per year.