A group of lawmakers have signaled their support for the Biden administration's federal student debt relief plan in a letter sent to the president.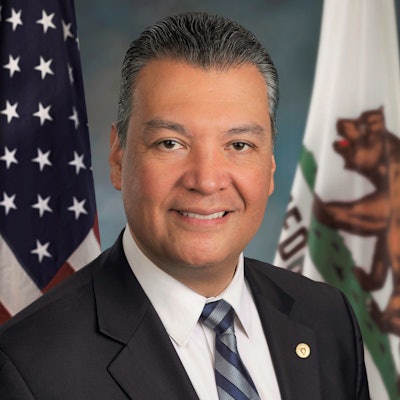 The letter – signed by 126 members of Congress – was led by Sens. Alex Padilla, (D-Calif.), Chuck Schumer (D-N.Y.), Bernie Sanders (I-Vt.), Elizabeth Warren (D-Mass.), and Reps. Jim Clyburn (D-S.C.), Ayanna Pressley (D-Mass.), Ilhan Omar (D-Minn.), and Frederica Wilson (D-Fla.)
"We write to express our strong support for your efforts to provide student loan relief to more than 40 million low-to-middle-income borrowers as they recover from the economic crisis brought on by the pandemic," wrote the lawmakers. "Today in America, tens of millions of Americans are drowning in more than $1.6 trillion in student debt, leaving them less likely to become homeowners or save for retirement."
This debt cancellation would help advance racial equity, the lawmakers added.
"Cancelling student loan debt will help make progress towards addressing this racial wealth gap," the letter read. "Further, under the Administration's plan, about a quarter of Black borrowers and half of all Latino borrowers would see their debts cleared entirely. As our Nation recovers from the pandemic, your cancellation plan will provide critical relief to millions of families and help avert a sharp rise in delinquencies and defaults."
26 million Americans have already applied for relief through the plan.