Amid escalating political attacks on diversity, equity & inclusion work, over 1,100 Diversity, Equity and Inclusion (DEI) professionals descended on Baltimore last week for the 17th annual National Association of Diversity Officers in Higher Education (NADOHE) Annual Conference.
NADOHE President Paulette Granberry Russell says in-person conference attendance hit a record this year.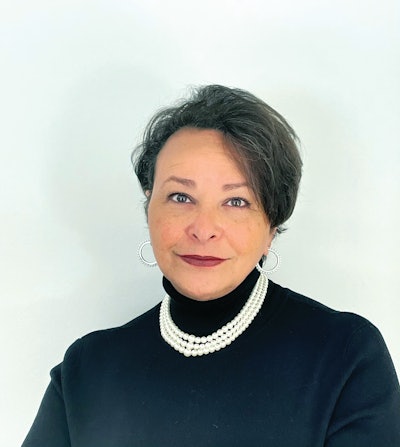 Reflecting on the escalating political attacks on DEI work in various parts of the nation, Russell said that "to now find ourselves in a situation where there's this very aggressive advocacy to turn the clock back is profoundly disappointing.
"It has had, I think, a chilling effect, not only in the context of faculty who teach curriculum that is being identified as a form of indoctrination, to the dismantling of what they refer to as 'diversity, equity, inclusion, bureaucracies,' to ways in which people feel threatened in terms of their work and loss of opportunities for them," Russell said.
From NAHODE's perspective, Russell added that the political attacks on diversity and DEI seen in various parts of the country amount to "a political dog whistle. That's what it is. And the unfortunate part is that they've had some successes."
Dr. Charles Lu, associate dean of diversity and inclusion at Johns Hopkins University, presented along with colleagues at a session titled, "Racial Reckoning with the Past and Future: A Case Study Exploring Diversity Education for First-Year Incoming and Transfer Students." Lu said diversity workshops for students at Hopkins take an approach that emphasizes diversity fundamentals, rather than approaching diversity from a purely academic standpoint.
"We wanted to make sure that students, no matter what background or what experience they had with DEI in their experience, were able to access it," he said.
Lu added that some students push back on an emphasis on diversity fundamentals, questioning why student workshops are not set up to do a deep academic dive into DEI issues.
"We preface it by saying that this is a fundamental workshop that gives you an opportunity within democratic society, within a diverse learning community, to be able to explore your own identity and be able to understand the viewpoints and perspectives of others," Lu said.
"I think that by being able to frame it in that way, through democratic engagement, through discourse, I think that's something that could be scalable, because regardless where you are on the political spectrum, I think most folks would agree that democracy is fundamental."
DOIT Certification
During the NADOHE conference, Diverse hosted a reception along with Coopwood Diversity Leadership & Education Universal (Coop Di Leu) to recognize Coe College, Grand Valley State University, and Morgan State University, the institutions that earned Diverse Organizational Impact and Transformation (DOIT) certification.
The overall DOIT review process attracted over 300 institutions seeking DOIT certification, which is based on institutional performance on 4 DOIT pillars: Institutional Leadership & Commitment; Institutional Curricular & Co-Curricular Accountability; Institutional Climate; and Institutional Representation/Composition.
In remarks during the DOIT recognition ceremony, Dr. Ken Coopwood, CEO of Coop Di Leu, said that the institutions that earned DOIT certification "are in a very significant position in terms of the history of higher education because of what this accomplishment represents in the space and time of the resistance to the DEI space, and just as importantly, the lack of accountability for the thought life of DEI in the institutional space.
"Many people have gone forward and received accolades for DEI excellence or transformation or progress … only for the sake of compiling a list of programs and activity. We need to move beyond that. We need to get deep into the infrastructure of every institution," Coopwood added.