New York Gov. Kathleen C. Hochul has signed into law two bills that would make birth control and medication abortion easier to access, Livingston County News reported.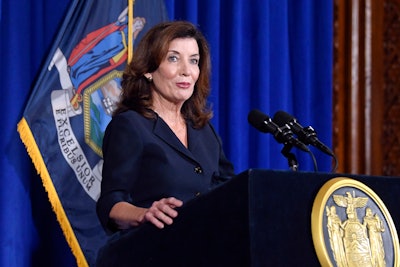 One of the bills would allow pharmacists to prescribe over-the-counter birth control to patients. The other would fund a program to provide medication abortion at SUNY and CUNY campus health centers.
SUNY and CUNY campus medical centers can offer birth control, other contraceptives, and a limited stock of commonly prescribed medications like antibiotics but have not typically stocked medications prescribed for medication abortion. Such medication can be used up to 11 weeks into pregnancy and without direct medical supervision.
Offering medication abortion in SUNY and CUNY pharmacies made sure college-aged students – the top group to seek abortion care in the state – had what they needed to make the choice right for them, Hochul said.
"For hundreds of thousands of young New Yorkers, this legislation will make the difference between an unwanted pregnancy and a future where they can decide what they want to do," Hochul said.
In nearly every upstate NY county without a major city, lack of access to pharmacies is a common issue. This move opens up access for students at schools in remote locations or places without clinics or health care programs for low-income people, as well as out-of-state students.