Dr. Linda Oubré, the first Black president of Whittier College, announced her resignation last week, amid financial challenges, declining enrollment, and performance criticism, the Los Angeles Times reported.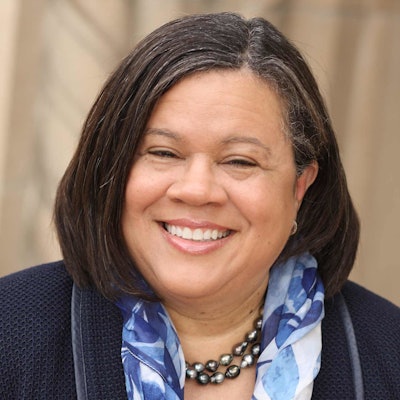 Oubré, who has spent five years in the role, said it was the "right time" to step down, not mentioning controversies in her resignation email, which was sent to the campus community.
"My five years as President of Whittier College will be ones that I will look back on with pride," Oubré wrote. "It is our students, many of who, like me, are the first in their families to go to college, that have motivated and sustained me in this work. ... We make a difference and we change the world one student at a time."
Oubré sought to reaffirm the Whittier's values of social justice, diversity, equity, and inclusion (DEI) and had made the "tough decision" to realign resources, she said.
Kenya L. Williams, interim chair of the Whittier Board of Trustees, credited Oubré with attracting the largest gift in college history: MacKenzie Scott's $12 million unrestricted donation; leading the school through a pandemic and a reaccreditation process; and expanding DEI efforts.
"President Oubré's departure is just the first step to restore this venerable college," said Elizabeth Power Robison, a former college employee and member of the group Alumni & Friends of Whittier College. "The Board of Trustees remains negligent in its fiduciary duties to the institution. Our highest priority is establishing qualified leadership on the Board and in the Administration. We are not there yet."
Enrollment at the school has declined 35% in recent years, leading to annual revenue falling by 29%, according to audited financial statements. And the Whittier chapter of the American Association of University Professors told the board this year that Whittier suffered from "mismanagement" and was in "turmoil."