The U.S. Department of Education (ED) has released proposed regulations to better protect students from unaffordable debt or insufficient earnings from career training programs and to increase transparency in postsecondary programs.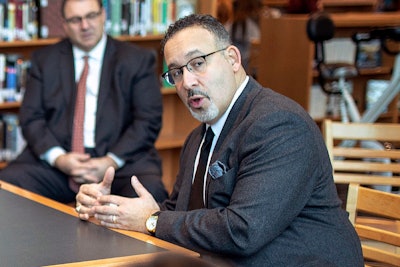 The regulations would establish a Gainful Employment (GE) rule, which would prohibit federal financial aid access for career training programs that routinely leave graduates with unaffordable debt burdens – where graduates cannot afford yearly debt payments – or leave graduates with earnings no higher than workers without post-secondary education.
"President Biden has taken unprecedented steps to fix our broken student loan system and help millions of Americans struggling with student debt, creating new opportunities for borrowers, their families, and their communities. At the same time, we need to hold colleges accountable for unaffordable costs and better protect students from programs that fail to deliver real value and upward mobility," said U.S. Secretary of Education Dr. Miguel A. Cardona. "The rules proposed today are about helping ensure that when students invest in a postsecondary education, they get a solid return on investment and a greater shot at the American dream."
The proposed regulations would also make publicly available the out-of-pocket costs for undergraduate and graduate degree programs and require students to acknowledge this information before getting federal financial aid to attend programs consistently leaving participants with high debt.
"We cannot turn a blind eye to the college programs that are leaving students with mountains of unaffordable debts," said Under Secretary of Education James Kvaal. "The data show that the problem is concentrated at for-profit and career colleges. This package of accountability proposals would create the strongest-ever protections for students and taxpayers against low-value, debt-fueled colleges."
The proposed regulations also include changes to financial protection for ED, career services and financial aid information requirements for colleges, and federal aid access for students.
The proposals will be published in the Federal Register May 19, and open to public comment for 30 days.