Todd Lamb will become president of University of Central Oklahoma (UCO), effective Jul. 1.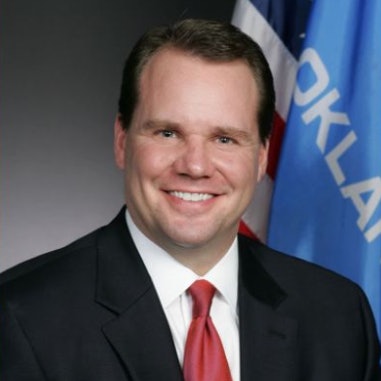 Lamb is currently a practicing attorney and co-host of KFOR's Flashpoint series, one of the nation's longest-running state political TV shows.
He has previously been lieutenant governor of Oklahoma; a state senator; assistant to then-Gov. Frank Keating of Oklahoma; a member of the U.S. Secret Service; an investigative lead for the 9/11 investigations; and a member of details protecting Presidents George W. Bush and Bill Clinton.
"I know first-hand how UCO changes lives. Oklahoma is a better state, and I became a better citizen, because of UCO," Lamb said. "The Regional University System is crucial to our state's future and UCO has a role to play as a leader within that system. I thank the RUSO board for a thorough search process. I look forward to the opportunity to serve the students and work with faculty and staff to continue to grow UCO, especially in workforce-critical areas like aerospace, business, technology and engineering."
Lamb holds a B.A. from Oklahoma State University and a J.D. from Oklahoma City University.