The White House, on May 22, threatened to veto a Republican-led bill in the U.S. House of Representatives that would block the Biden administration's student loan forgiveness program, The Hill reported.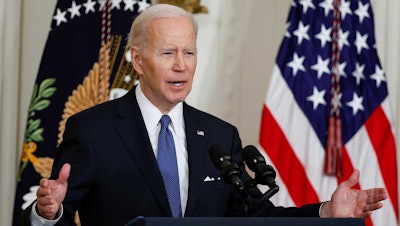 In a Statement of Administration Policy, the White House expressed issues with a resolution to disapprove of the student loan forgiveness plan. It plans to give up to $20,000 in relief for eligible student borrowers.
"This resolution is an unprecedented attempt to undercut our historic economic recovery and would deprive more than 40 million hard-working Americans of much-needed student debt relief," the administration said in a statement, adding that President Biden would veto the measure if it came to his desk.
The lower legislative chamber is expected to vote and pass the resolution with Republican votes this week, only to send it to the Democrat-controlled Senate.
Rejecting the program would disproportionately hurt middle class Americans because about 90% of the debt relief is expected to go to those earning less than $75,000 a year, the White House said.
"Americans should be able to have a little more breathing room as they recover from the economic strains associated with the COVID-19 pandemic," the White House said.
The U.S. Supreme Court is also expected to rule on the program's legality in this year due to a lawsuit from Republican attorneys general.