A Congressional Review Act (CRA) resolution introduced by Republicans threatens not just the Biden's administration's student debt relief program but also the debt burdens of hundreds of thousands of public service workers, according to a new report from the American Federation of Teachers (AFT) and the Student Borrower Protection Center (SBPC) titled, "The AFT's Fight for Debt Forgiveness."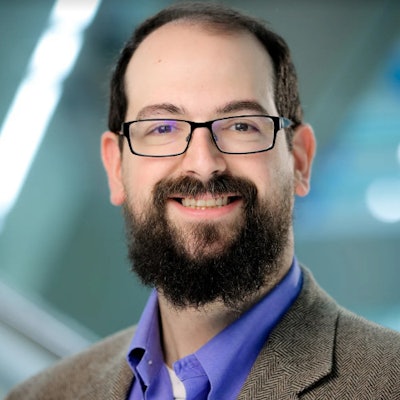 U.S. Rep. Bob Good's H.J. Res 45 – scheduled to be debated on May 24 – seeks to overturn President Biden's student loan cancelation program and end the current student loan payment pause.
"The CRA resolution doesn't merely block President Biden's pledge to deliver up to $20,000 in debt relief to nearly all borrowers. It throws a wrench in the gears of the entire student loan system," said SBPC Executive Director Mike Pierce. "The CRA resolution will roll back debt relief already delivered to tens of millions of people in the form of suspended payments, cancelled interest, and – for hundreds of thousands of public service workers – already cancelled student loan balances."
Pierce said that there was no ambiguity that the CRA was retroactive. The resolution would overturn policies covered by CRA resolutions that have already gone into effect and invalidate any subsequent executive actions akin to the policy rebuked by the CRA, he said.
One of the key focuses of the SBPC-AFT report is the Public Service Loan Forgiveness (PSLF) program, an initiative that cancels the student debt of those who work in public service for 120 months and make 120 monthly payments.
The Republican-led bill would reverse the seventh and eighth – the current – payment pauses on student loan and interest charges, which give credit towards PSLF, Pierce said.
According to the report, the resolution would reinstate debts of more than 260,000 public service workers who have gotten PSLF since September of last year, bringing back a total debt burden of more than $19 billion and more than $72,000 a person.
"Moreover, the CRA would walk back progress that more than 2 million public service workers made toward cancellation since September 2022," the report stated. "On the heels of the pandemic, forcing a nurse to pay back debt that was legally forgiven under a bipartisan law is cruel."
AFT President Randi Weingarten said that there is reason to be alarmed.
"If this CRA goes through, there are over 200,000 people – that we can count – who are going to get letters that are going to say: 'You owe back money that you thought, that we told you was already forgiven. ... You did everything right. We told you it was forgiven.' And now the extremists in Congress who don't like people who go to college, they are trying to unwind that."
The Congressional Review Act (CRA) – established in 1996 – presents an avenue through which Congress can overturn rules issued by federal agencies.
"President Biden's student loan transfer scheme merely shifts the costs from student loan borrowers onto the backs of taxpayers to the tune of hundreds of billions of dollars," Good said in a press release. "I am proud to lead the fight against President Biden's reckless, unilateral, and unauthorized actions on student loans that would unfairly penalize those who worked hard to pay off their loans or who never took them out in the first place."
Even if it passes both the Republican-controlled House and the Democrat-controlled Senate, the Biden administration has recently signaled that the president would veto the bill.