South Dakota Gov. Kristi Noem has opened a hotline for complaints about colleges in the state and is calling on the state higher education governing board to ban drag shows, NBC News reported.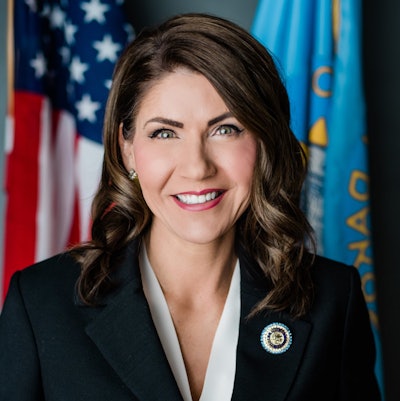 The Republican governor said in a letter to the South Dakota Board of Regents that states have allowed "liberal ideologies to poison their colleges and universities." She urged board to remove references to "preferred pronouns" in school materials, increase graduation rates, cut administrative costs, and ensure schools are not accepting money from China.
"On campuses across the country, students have been taught the importance of diversity and equity and given access to 'safe spaces' instead of learning to tolerate the disagreement, discomfort, and dissent that they will experience in the real world," Noem wrote.
She also framed the whistleblower hotline as a way to keep taxpayer-funded institutions "accountable," adding that the information from the hotline will guide policy changes.
"As I work with our Board of Regents and Board of Technical Education to chart our path for higher education, we are giving students, faculty, and parents this tool to help voice any concerns so that they can be addressed," Noem said in a statement.
Last year, the board ordered a review of university campus events and its minor attendance policy after a drag show at South Dakota State University faced criticism for being advertised as family friendly.