Dr. Michael P. Shannon will become president of The University of North Georgia, effective Jul. 1, The Atlanta Journal-Constitution reported.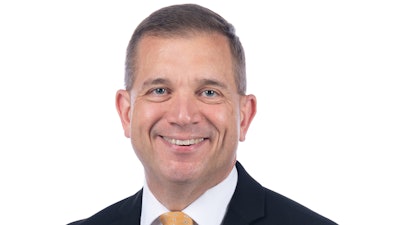 Shannon is currently interim executive vice president for administration and finance and interim chief business officer for Georgia Tech.
"I'm thrilled to serve as the president of the University of North Georgia," Shannon said in a statement. "The history, the tradition, the impact and the prestige of UNG, 150 years in the making, are incredibly powerful."
The retired U.S. Army officer has previously served as a research faculty member and principal investigator in the Advanced Concepts Laboratory at the Georgia Tech Research Institute (GTRI); chief of GTRI's advanced warfighting technologies division; vice president for strategic development at Hopewell Designs Inc.; and assistant professor in the physics and nuclear engineering department at the U.S. Military Academy at West Point.
Shannon holds a bachelor's in aerospace engineering and a masters in aeronautical science from Embry-Riddle Aeronautical University and a master's in health physics and a Ph.D. in nuclear and radiological engineering from Georgia Tech.