Dr. Carmen J. Walters will be stepping down as president of Tougaloo College, effective June 30. This comes after the Tougaloo Alumni Coalition – not directly associated with the Tougaloo Alumni Association – started a petition to remove Walters earlier this year, citing concerns such as declining student enrollment, loss of faculty and staff, vacant key positions, and questionable fiscal issues.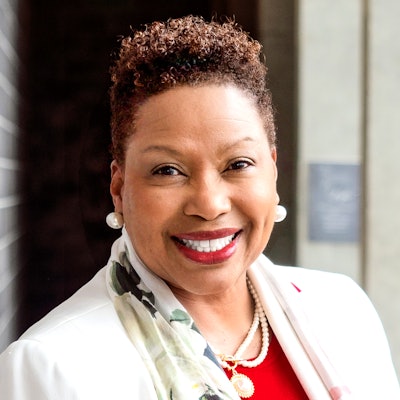 However, Walters said her decision was not related to said concerns.
"Tougaloo is just a wonderful institution, from the faculty, staff, alumni, the board, and especially those who supported me my entire four years here," Walters said in an announcement. "I think that it is time for the next leader to come and continue the great work and legacy. I'm excited about the new endeavors here at Tougaloo that will happen this fall. I'm just excited that I've had this opportunity to work with such a fine institution and looking forward to the future."
While the petition for her removal has more than 1,577 signatures, Walters was only symptomatic of the more significant structural problems occurring at Tougaloo, according to the alumni coalition, which cited a lack of transparency and lackadaisical accountability measures by the Board of Trustees.
"In 2019, many alumni voiced their dissent of her candidacy due to her lack of liberal arts college experience, which proved to be prescient," the coalition stated. "The Board of Trustees seemingly disregarded their concerns. Three years later, in 2022, students signed a petition of no confidence in the leadership of Dr. Walters and asked for her and her entire administration to be terminated. The Board of Trustees once again was derelict in their duties. As a result, more than 100 students did not return for the Spring semester of 2023, approximately one-fifth of the student population. That large number of students leaving in one semester was vexatious for Tougaloo College."
Tougaloo is not alone in facing declining enrollment, a national trend and a concern at many liberal arts institutions.
Mississippi's four-year colleges and universities are facing unprecedented levels of turnover in their leadership lately; at least nine have had to search for a new president or chancellor since 2018.