Dr. Peter O. Nwosu will become president of SUNY Oswego, effective Aug. 15.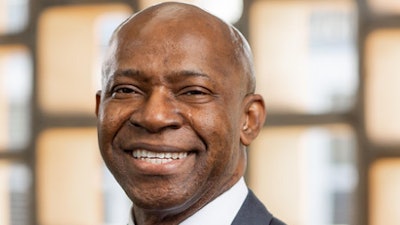 Nwosu is currently provost and senior vice president for academic affairs and student success at Herbert H. Lehman College. Previously, he was provost and vice president for academic affairs at Clark Atlanta University and associate vice president for academic programs and accreditation liaison officer at California State University, Fullerton.
"We are thrilled to welcome Dr. Peter Nwosu as the 11th President of SUNY Oswego," said James McMahon, SUNY Oswego College Council Chair. "His deep-rooted record in higher education … combined with his commitment and belief in student success, equity, access, community engagement and economic development, and shared governance resonated with our university community."
Nwosu is also an American Council on Education (ACE) fellow and Fulbright scholar. "My career has been and will continue to focus on student success, and what struck me at SUNY Oswego was the energy around campus to create opportunities," Nwosu said. "Students are encouraged and guided by faculty and staff to get the most out of their education and follow their path — that is the power of education to transform lives and ignite new possibilities."
Nwosu holds a Ph.D. in communication studies from Howard University; and M.A. in liberal studies from Towson University; and a B.A. in mass communication and journalism from the Institute of Management and Technology in Enugu, Nigeria.