Dr. Pamela E. Scott-Johnson will become provost and vice president for academic affairs at Spelman College, effective Aug. 1.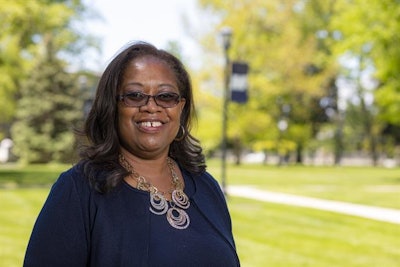 Scott-Johnson, is currently provost and senior vice president for academic affairs at Monmouth University. Previously, she was dean of the College of Natural and Social Sciences at California State University, Los Angeles; interim dean of the College of Liberal Arts and founding director of the psychometrics graduate program at Morgan State University; faculty at Spelman; and senior research scientist for Kraft General Foods.
"I am thrilled to be returning to my alma mater as a member of the leadership team to help shape and enhance the academic landscape through which women of Spelman develop as change agents," Scott-Johnson said. "Spelman has been and will continue to be a special place for women of African descent and how they impact the world. I look forward to guiding additional pathways for advancing faculty, at all levels, and delivering innovation in student success from retention to graduation. I am excited by the opportunity to work with President Gayle on her strategic vision for the College."
She has served on the board of directors of the American Psychological Association, and as a member of the Council of College of Arts and Sciences and the American Association of Colleges and Universities.
Scott-Johnson holds master's and doctoral degrees in psychology and neuroscience from Princeton University and a bachelor's degree in psychology from Spelman.