The American Association of University Professors (AAUP) has filed an amicus brief in the U.S. Court of Appeals for the Eleventh Circuit in support of Florida faculty who are challenging the state's "Stop W.O.K.E." Act.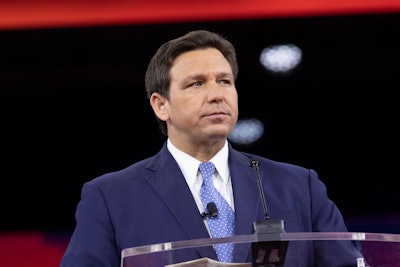 The 2022 state law – the "Individual Freedom Act" ("IFA") – bans professors at Florida's public universities from expressing certain viewpoints while teaching topics such as racial and sexual discrimination and injustice.
The law is in violation of the First Amendment, threatening to harm academic freedom, higher education, and democracy, the brief claimed.
A group of faculty and a student – assisted by the American Civil Liberties Union (ACLU) – had sued against the law, a move that a federal district court granted a preliminary injunction in in November. Florida Gov. Ron DeSantis's administration responded by appealing to the Eleventh Circuit. And the AAUP brief is urging the court to affirm the district court's preliminary injunction.