About 43 million people are expected to resume or start repayments of their student loans. The National Association of Student Financial Aid Administrators (NASFAA) has issued its final report and a toolkit for financial aid professionals across the nation in anticipation of the resumption of federal student loan repayments.
This week, experts from Western Governors University (WGU) provided a glimpse on how universities are preparing for the end of the pandemic loan pause.
Bob Collins, vice president of financial aid at WGU, stressed that it will be a challenge to prepare for the resumption of student loan repayments for roughly 43 million Americans.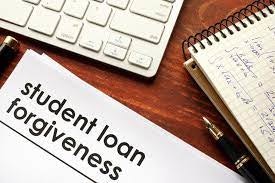 "These are unprecedented times," said Collins. "There has never been a situation where [over] 40 million people need to take an action to resume payments of their student loans. So again, this is a pretty significant event that is happening here in the coming weeks, months."
This month, the Biden Administration will resume charging students' interest and collecting repayment after a three-year federal loan payment pause that was issued during the pandemic. This aid provided relief for federal student loans including a suspension of loan payments and a 0 percent interest rate and the pause on collection on defaulted loans.
Institutions like WGU are taking a proactive approach to the incoming student loan repayments.
"We believe it's on the institutions to assist the loan servicers and the Department of Ed," said Nate Blanchard, director of financial services at WGU. "Because we have responsibility over our cohort default rates as well. So, we need to be aware of that, not just to stay in compliance, but to really serve the borrowers who attended our institutions."
During the beginning of September, interest will begin to recur and in October actual loan payments will be required to be paid. There is about 1.78 trillion in federal and private student loan debt according to the Education Data Initiative. Additionally, student loan interest rates are set to increase to the highest rate in more than a decade on July 1.
WGU has focused their training efforts toward helping their students and alumni on how to find their loan servicer. Many loan servicers have changed during the pandemic, and they are anticipating assistance in finding those new loan servicers.
They also stress that people be on the lookout for scams that will likely be more frequent as students are preparing to start repayment of their loans. Blanchard said that these scams will charge for services that are free to the public such as applications for the Income-Drive Repayment Plans and the Graduated Repayment Plan. Accessing these programs must be done on studentaid.gov.
For Blanchard, he said that the website studentaid.gov is accessible to use and has improved over the last few years. One of the biggest issues that he anticipates that students may face is remembering their login credentials. Once they are able to access their accounts, he believes that it will be easy to navigate the site.
Collins expressed a concern over the possibility that students may still not pay their loans after October. Prior to the pandemic, there was a significant number of defaulted loan repayments in the United States. According to the National Student Loan Data System, at the end of 2019, 14.1 million of the 34.1 million people who had federal student loans were not paying their loans though they had active payments due.
Though it is a concern, Collins does feel an ease now that the Biden Administration has created programs to help loan-borrowers who have defaulted on their loans even if it had been prior to the pandemic. The U.S. Department of Education has established Fresh Start, a one-time temporary program that offers special benefits for borrowers with defaulted federal student loans. Collins hopes this program will bring more borrowers to feel comfortable with repayment plans.
Blanchard and Collins stressed that universities and other academic institutions have the responsibility to be active and assist and support the students who attended their university. For them, they are insistent on moving toward solutions to make this potential hurdler easier for their university and their students. Collins said that it has never been attempted to move such a volume in a short period of time but if borrowers and universities are proactive then the 43 million borrowers who have these outstanding loans will greatly benefit.
"We don't need more amplifiers of the problem," said Collins. "We need more communicators of the solutions."