Dr. Kimberly Andrews Espy will become the first woman president of Wayne State University, effective Aug. 1.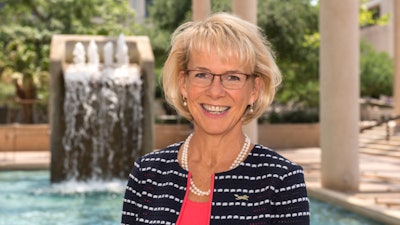 Espy – a licensed clinical psychologist – is currently provost and senior vice president for academic affairs at the University of Texas at San Antonio (UTSA). Previously, she was senior vice president for research at the University of Arizona; vice president for research and innovation and dean of the graduate school at the University of Oregon; and faculty at Southern Illinois University School of Medicine.
"Wayne State University is a national model for student success, is recognized for its community impact, and is respected across the nation and around the world for its scholarship and health services, particularly in addressing health disparities in major cities," Espy said. "I am honored that the board has chosen me to be this university's next leader, and I am excited to begin charting the journey we will all take together to continue to create and advance knowledge for our community and our world."
She is an elected fellow of the American Association for the Advancement of Science and the American Psychological Association and has been a board member for organizations such as the Association of Public and Land-Grant Universities (APLU) and the Government-University-Industry Research Roundtable. In 2022, Espy was a San Antonio Business Journal Women's Leadership Award winner.
Espy holds an undergraduate degree in psychology from Rice University and her M.A. and Ph.D. in clinical neuropsychology from the University of Houston.