A New College of Florida presidential search committee has approved a proposed $487,000-$868,000 pay range for its next president, WUSF reported. The move will now go to The New College Board of Trustees for approval.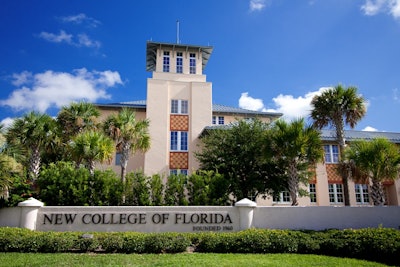 The school's interim president, Richard Corcoran, a former Florida House speaker and state education commissioner, is being paid a base salary of $699,000.
This pay range represents a salary between the 25th and 75th percentiles of schools leaders in an 13-school executive compensation analysis done by consulting firm Mercer.
The New College has been the subject of much controversy and change as of late, with Florida Gov. Ron DeSantis's efforts to alter the school's leadership to lean more conversative.