When the U.S. Supreme Court struck down President Joe Biden's plan to cancel nearly half a trillion dollars of student debt, his administration moved quickly to show that it wasn't giving up.
"I will stop at nothing to find other ways to deliver relief to hard-working middle-class families," the president said in a statement. "This fight is not over."
Within hours, Biden announced a new plan for loan forgiveness. Unlike his first attempt, which used the HEROES Act of 2003 to tie debt cancellation to the pandemic national emergency, the new program is based on the Higher Education Act of 1965 (HEA), which gives the Secretary of Education the right to "compromise, waive, or release any right, title, claim, lien, or demand" pertaining to student debt, without requiring a specific cause.
The authority has previously been used to forgive the loan debts of specific groups, such as borrowers who are disabled, work as teachers, or who could not finish a program because their school closed. It had never been applied to a class as broad as those would have been forgiven under the first plan, which attempted to cancel $10,000 of debt for those who earn under $125,000 and $20,000 for Pell Grant recipients.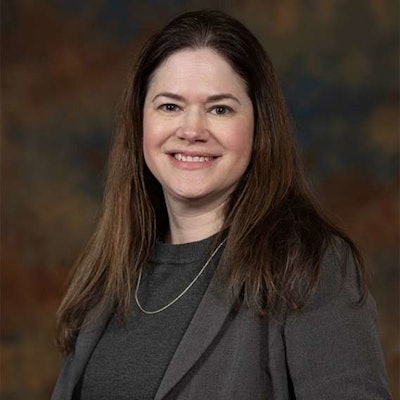 Still, supporters of debt relief argue that the HEA is a perfectly legitimate source of authority.
"The text says, 'any claim.' It seems really broad," said John P. Hunt, a professor at the University of California, Davis School of Law. "This is just giving the Department of Education the same power that any private creditor would have to say, 'You don't owe me the money anymore because I don't want to collect it, for whatever reason.'"
Some have argued that the HEA was better justification for the forgiveness program to begin with. Indeed, the Biden administration appears to have considered it in 2021. So, why didn't the president pull the trigger? Hunt believes that Biden wanted to signal that the debt cancellation was meant to be one-time-only by tying it to the pandemic.
Another reason may be that using the HEA is a lot slower. In contrast to the first debt relief program, which was done by executive order and took less than two months from announcement to application, the HEA requires a lengthy process, known as negotiated rulemaking.
To start, the Department of Education will hold a public hearing on the issue on July 18th. Then, it will convene representatives of stakeholders, including every kind of institution, student borrowers, current students, and loan servicers, for two or three sessions of public negotiation, separated by four weeks each. If the stakeholders and the department are able to reach consensus, the department can then quickly publish a Notice of Proposed Rulemaking. (If they are unable to reach consensus, the department will write the proposed rule itself, which will take longer). After the Notice is issued, there will be 30-60 days for public comment, and then another few months before the final regulation is issued.
According to Dr. Rebecca Natow, an assistant professor of educational leadership and policy at Hofstra University, a final rule could be released in early 2024. Implementation—when student borrowers would actually begin to get relief—could be later still.
"It's not going to be a quick process," said Natow.
The program could also wind up being narrower this time around.
"I think they're going to try to do something different, more targeted or more limited," said Hunt. "It's going to be very vulnerable if they just try to re-enact the same thing."
He suggested that forgiveness could be restricted to people who have more typical causes for relief, such as a clear inability to pay, or from whom collecting would be more expensive. But whatever the specifics, Hunt thought that the program stood a strong chance of winding up back in front of the Supreme Court.
And then?
"Most likely, they'll find a way to strike it down again," he said.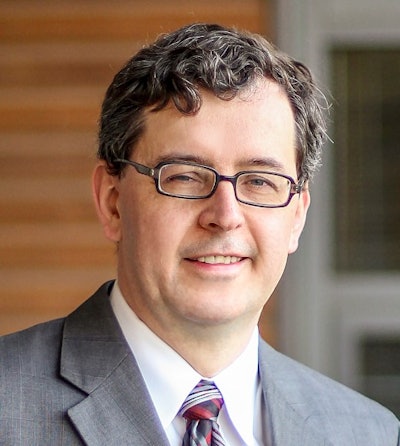 Jonathan Glater, a professor at the University of California, Berkeley School of Law, agreed. He noted that the language of the HEA— "compromise, waive, or release," —was similar to wording in the HEROES Act— "waive or modify" —that Chief Justice John Roberts ruled did not allow for debt cancellation.
"If 'waive or modify' doesn't encompass elimination of a repayment obligation, I don't know that the terms 'compromise, waive, or release,' are going to do it for the conservative supermajority either," Glater said.
He and Hunt believe that debt cancellation via the HEA might also run afoul of the so-called "major questions doctrine," the belief that the executive branch must receive "clear Congressional authorization" to act on significant economic or political questions. Roberts cited the doctrine in his ruling against the first debt plan.
Another issue is technical. The "compromise, waive, or release" language in the HEA specifically refers to Federal Family Education Loans (FFEL), a program that was discontinued in 2010. Although today's Direct Loans are intended to have the same terms, conditions, and benefits as FFEL, a court that is suspicious of debt relief might rule that the forgiveness authority is not included.
Hunt believes that the effort at reviving debt cancellation may serve a purpose for the president, even if it fails.
"It's about confronting the Supreme Court and saying, 'This is something that's pretty popular, and you're blocking it again,'" he said. "That's why we need to have a check on you, and we need to re-elect Biden."
Hunt's advice for student borrowers?
"Don't get your hopes up."
Jon Edelman can be reached at JEdelman@DiverseEducation.com