Texas A&M University President Dr. M. Katherine Banks resigned from her post on Friday amid conflicts over the school's shifting job offers to Dr. Kathleen McElroy, a journalism school director candidate who ultimately declined the position after political pushback about her diversity work, The New York Times reported.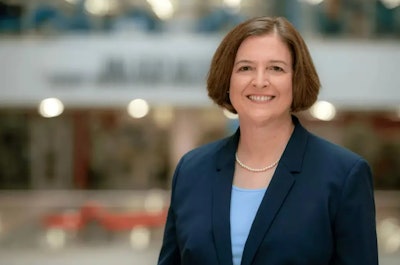 Banks's resignation comes after the resignation of the dean of the school's College of Arts and Sciences stepped down.
During a meeting with the Faculty Senate, Banks had said that she was sorry that McElroy would not be joining Texas A&M and that she was embarrassed by how the school handled the situation.
McElroy, a former New York Times editor and professor of journalism at the University of Texas, said the school had promised her a five-year contract but that she was later given a one-year deal after complaints from an alumni group and a conservative publication and potential political pushback over her pro-diversity work.
There had been a breakdown in communication during the hiring process.
"Based on what I understood, at all points in this process, she was coming here," Banks said, adding that the offer was still open.
The faculty senate ultimately passed a resolution to create a fact-finding committee to investigate the handling of McElroy's hiring.
"Apparently, no one knows who made the offer, no one knows how many offers were made, nobody knows who signed which offer, and nobody knows who read or wrote those offers," said Dr. Raymundo Arróyave, an engineering professor. "Frankly, we look incompetent."