Dr. Russell Lowery-Hart has been selected as the lone finalist for the role of chancellor of the Austin Community College (ACC) District.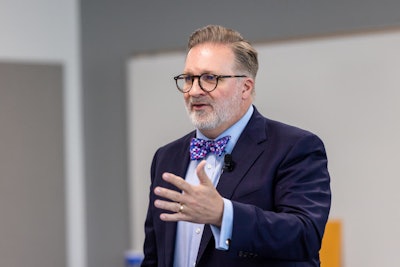 Lowery-Hart is currently president of Amarillo College and member of the Kody Hodge Foundation Board of Directors. Previously, he was vice president of academic affairs for Amarillo.
"Dr. Lowery-Hart is a visionary with a proven history in the community college," said Dr. Barbara Fink, ACC Board Chair. "Under his leadership, Amarillo College became one of the top community colleges in the nation. His focus on student success and his deep understanding of what students need to succeed is evident in his remarkable tenure, and it's what will take ACC into the future."
Lowery-Hart holds a bachelor's in speech communication and rhetoric from West Texas State University; a master's in communication studies from Texas Tech University; and a doctorate in interpersonal communication from Ohio University.