Dr. Ruth J. Simmons will deliver the 2023 Jefferson Lecture in the Humanities, the highest honor from the federal government for distinguished intellectual achievement in the humanities.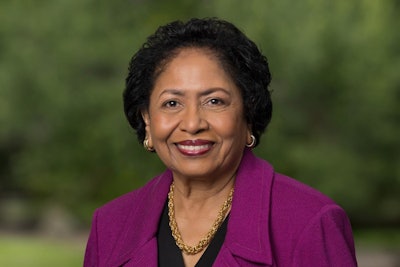 The National Endowment for the Humanities (NEH) lecture – "Facing History to Find a Better Future" – will take place 7 p.m. EDT Sep. 26 at the Smithsonian National Museum of African American History and Culture. She will be the 50th Jefferson Lecturer.
"One of our generation's most important innovators in higher education, Ruth Simmons has advanced our understanding of the enduring legacy of enslavement across our most preeminent institutions and lifted up the undertold and underappreciated stories of our country's history," said NEH Chair Shelly C. Lowe (Navajo). "Through her personal journey and her advocacy for diversity and opportunity in education, Dr. Simmons embodies the greatness that can be accomplished when everyone has a seat at the table."
The lecture is free, open to the public, and will be streamed online. Tickets are first-come, first-served, and can be reserved online.
Simmons – a storied professor, author, and president emerita of Prairie View A&M (PVAMU), Brown University, and Smith College – was the first African American president of an Ivy League institution and the first woman to be president at PVAMU. She is currently a Distinguished Presidential Fellow at Rice University and adviser to the president of Harvard University on HBCU Initiatives.
"For one whose life has been so meaningfully defined by the lifelong guidance and steady companionship of the humanities, the invitation to deliver the Jefferson Lecture is the honor of a lifetime" Simmons said. "From the time I first encountered history and literature as a child of poverty, I have been on a path of learning and self-discovery that has empowered my work in every decade of my life. Persuaded that the humanities can mean everything to young people struggling to understand what their lives can be, I have encouraged students from Smith to Brown to Prairie View A & M to embrace the humanities as a lifeline to happiness and success."