Recently released data from the Presidents' Alliance on Higher Education and Immigration highlights a significant decrease in enrollment for post-secondary undocumented students and an increase in enrollment for students from immigrant families.
The Presidents Alliance on Higher Education, the American Immigration Council, and the Migration Policy Institute hosted a webinar on Wednesday to discuss data enrollment trends of two new research and policy reports that provides new data for immigrant-origin students in higher education.
"[Immigrant-origin] students are not from the other side of the moon. They're like all other students in fundamental ways," said Dr. Marcelo Suárez-Orozco,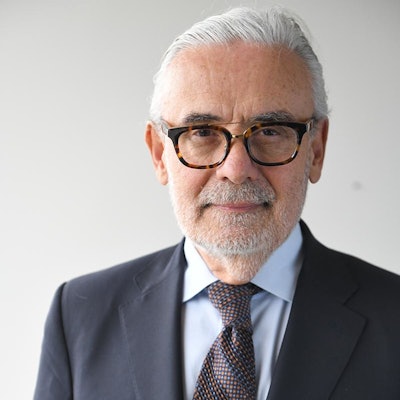 chancellor of the University of Massachusetts, Boston. "They bring an entire ecology of talents and of grit and of perseverance that is truly remarkable."
The reported noted that more than 408,000 undocumented students are enrolled in post-secondary education, representing about 1.9% of all post-secondary students. This new estimate is a decrease from pre-pandemic numbers, where undocumented students represented 4.2% of overall students in 2019. The report suggests that overall enrollment decline may be due to the pandemic and economic pressures as well as factors that specifically impact undocumented individuals, such as legal challenges to the Deferred Action for Childhood Arrivals (DACA).
The reports also pointed out that students from immigrant families represented 31% of all college students in 2021, an increase from 20% in 2000. More than 5.6 million students enrolled in U.S. colleges and universities in 2021 were from immigrant families.
Included in the report was a breakdown of the demographics of this population. Immigrant-origin students represent one of the most diverse student populations in higher education. About 44% of immigrant-origin students are Latinos, 24% are Asian American and Pacific Islander students, and 13% are Black students. Among students from U.S. born families, the racial and ethnic makeup were significantly smaller, under 30%, while non-Latino whites made up 70%.
"This isn't a monolithic group. This is a group that is diverse," said Dr. Yves Salomon-Fernandez, incoming president for Urban College of Boston. "It is a group that is increasingly important, and it is a group we should be paying attention to, not just from the perspective of enrollment, but also from the perspective of the educated citizenry that we want to cultivate to tackle some of our thorniest problems."
Among recommendations from the panel, community engagement, hiring immigrant origin faculty, and advocating for economic resources to assist students were highlighted. Leani García Torres, chief of staff for the American Immigration Council, said that tuition is often a significant barrier for undocumented students.
Currently, 23 states and the District of Columbia allow students in-state tuition access regardless of citizenship. Torres added that if universities and colleges seek to recruit undocumented students, there needs to be an effort to change policy in their home states. That way, students feel welcomed and encouraged to apply.
Dr. Jeanne Batalova, a senior policy analyst for the Migration Policy Institute, said the data is a starting point, but what's important is providing resources for undocumented students to succeed after they enroll in a college or university.
"If we throw [immigrant-origin students] in, they might not land the way in the way we want," said Batalova. "It's so important to understand that how we talk about these powerful data points has to be nuanced. It has to reflect where people are coming from."
Veronica Fernandez-Alvarado can be reached at veronica@diverseeducation.com