Proposed cuts at West Virginia University (WVU) have drawn the attention of the nation's largest highest education union. Randi Weingarten, president of the 1.7-million-member American Federation of Teachers, sent a letter Wednesday to WVU's board of governors criticizing the potential reductions, which include eliminating 9% of its majors, including all of its foreign language programs, and 7% of its full-time faculty positions.
"These cuts are draconian and catastrophic and do not simply jeopardize the institution's continued standing as an R1 university," the letter reads. "The scope and nature of these cuts raise fundamental questions about WVU's commitment to its students, its surrounding community and the state."
Among the programs on the chopping block are WVU's Ed.D in higher education administration, master's program in math, and master of public administration. According to the University, the cuts will affect 147 undergraduates and 287 graduate students, roughly 2% of the student body. One hundred and sixty-nine faculty positions are slated to be eliminated. The reductions have drawn condemnation online as well as an in-person student protest that was attended by hundreds.
The AFT letter attributes WVU's $45 million budget shortfall to decreases in state funding, which has dropped 24% in the past decade. It also blames mismanagement by WVU's administration, which embarked on several debt-funded construction projects in recent years.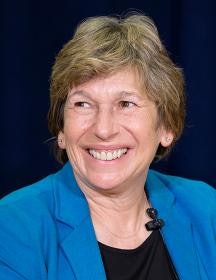 "When faculty members, students and members of the local business community questioned these decisions, the university president doubled down, driving the institution further into peril," the letter says.
The letter claims that the reductions at WVU will have wide-ranging effects on the community.
"West Virginia University is the largest employer in Monongalia County. Layoffs on campus will significantly affect families and the local economy," the letter reads. "These effects will be felt not by just the families of the WVU faculty and staff facing layoffs, but also by the local businesses and retailers who serve the community and who depend on WVU employees spending money in their shops."
Instead of discontinuing programs, the AFT argues, the board of governors and administration should appeal to the state legislature to make up the financial gap and to adequately fund the university going forward. Decisions about curricula and educational program should have input from the faculty, in accordance with principles of shared governance.
A final vote on the cuts will take place September 15th.