Pay raises for University of Wisconsin employees are under threat of being blocked by Wisconsin Republican Assembly Speaker Robin Vos, who is asking the school to cut diversity, equity, and inclusion (DEI) programs and staff by $32 million, the Associated Press reported.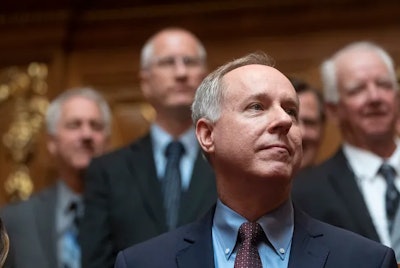 Months earlier, the GOP-controlled Wisconsin legislature cut funding to the UW system by $32 million, the amount Republicans identified as going toward DEI efforts at UW. Democratic Gov. Tony Evers then vetoed parts of the legislation to protect 188 DEI positions at UW.
Lawmakers at the time also approved pay raises for 34,000 university employees – 4% this year and 2% the next. The raises still need to be approved by a Republican-controlled committee, of which Vos co-chair.
Vos said he would not approve the raises until UW shows that it has cut DEI spending by $32 million. Such programs waste public funding, he said.
"I don't think that they deserve to have any more resources until they accomplish the goal," Vos said. "Not a nickel. When I say a nickel, that's what I mean."
UW is seeking to ask for $15 million of the cut funding back to spend on nursing, engineering, computer and data science, and business.
This conflict demonstrates the ongoing internal struggle between Republican lawmakers and Evers, the latter continuing to advocate and push for more UW funding.
It also is indicative of the attacks on DEI that Republicans continue to launch nation-wide. Republican Govs. Ron DeSantis in Florida and Greg Abbott in Texas both signed laws this year banning the use of DEI measures in higher ed student admissions and staff employment decisions.