The Biden-Harris 2024 campaign has released a new ad about President Joe Biden and Vice President Kamala Harris' record $7 billion in funding for HBCUs, theGrio reported.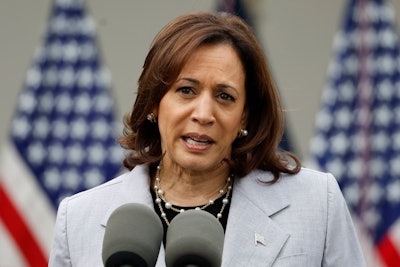 The ad, Possibilities, highlights and celebrates the funding, which have been used to help close funding gaps between HBCUs and Predominantly White Institutions (PWIs) and pay for campus improvements ($3.6 billion), educational grants ($1.7 billion), and student debt relief ($1.6 billion).
"As an HBCU Alum, I couldn't be more proud of the work President Biden and I are doing for HBCUs, because I know firsthand the extraordinary role that these institutions play in preparing young Black Americans for success," Harris said.
The campaign ad – part of the Biden-Harris campaign's early outreach to Black voters – ends with the tagline, "Billions more for HBCUs, endless possibilities for us."
"As so many HBCU alums travel to their alma mater this weekend to celebrate our community, this ad casts a spotlight on the Biden-Harris administration's steadfast commitment to enriching Black Americans' education and opening the doors of opportunity," Harris said.
Black voters in swing states made the difference in Biden's 2020 presidential wins.