Diverse co-founders Frank L. Matthews and Dr. William E. Cox (posthumously) were presented with the Leadership Award from the Association for the Study of Higher Education (ASHE) at their annual meeting in Minneapolis last Friday.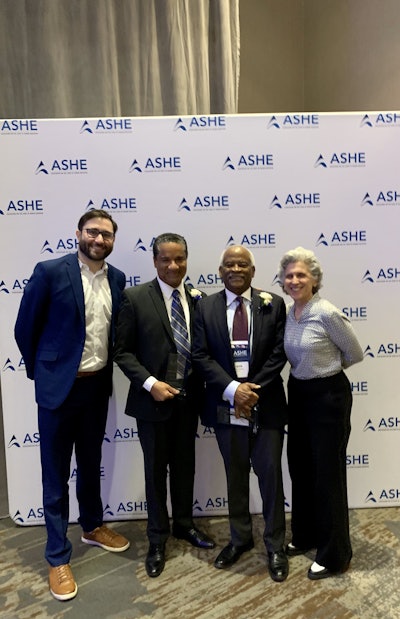 The award was presented to Diverse for four decades of "bringing visibility and support to the field of higher education, demonstrating the contributions of the study of higher education to policy formation, and/or in gaining substantial resources for research and training in higher education."
Former ASHE president Dr. Joy Gaston Gayles, who is also a professor at North Carolina State University, presented the award to Matthews and Cox's son, William Cox Jr., who succeeded his father as president of the publication that will celebrate its 40th anniversary in March 2024.
"My father's journey was one of relentless passion and purpose. He believed, with unwavering conviction, that diversity and inclusion were not just ideals to aspire to but cornerstones of a thriving and equitable higher education landscape," said William Cox Jr. "With that belief, he and Frank embarked on a mission to create a platform where the voices of underrepresented individuals could be heard, where their stories could be shared, and where their contributions could be celebrated."