President Donald J. Trump on Wednesday signed a presidential memorandum intended to streamline the process of erasing federal student loan debt for totally and permanently disabled veterans.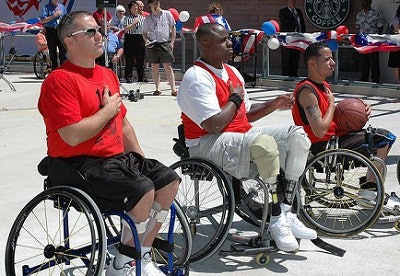 Through a process called Total and Permanent Disability (TPD) Discharge, veterans will now have their student loan debt discharged unless they decide to opt out of the process.
The Department of Education anticipates notifying more than 25,000 eligible veterans and continuing the discharge process on a quarterly basis.
The executive order builds on improvements to the TPD discharge process implemented by Secretary of Education Betsy DeVos and Secretary of Veterans Affairs Robert Wilkie.
The education department established a data matching process with the VA in April 2018 to identify totally and permanently disabled veterans who are eligible for student loan relief. Since then, this process has resulted in more than $650 million in student loan relief to more than 22,000 eligible vets.
Veterans will reserve the right to weigh their options and to decline loan discharge within 60 days of notification of their eligibility. They may elect to decline loan relief either because of potential tax liability in some states or because receiving loan relief could make it more difficult to take future student loans.
Eligible veterans who do not opt out of the program will have their remaining student loan balance discharged and will be reimbursed for payments made following the date of their disability discharge.
Carrie Wofford, president of Veterans Education Success, issued a brief statement calling the administration's action "a welcome development on an issue we have been leading since November 2018."
She said what began as a Freedom of Information Act (FOIA) request to the education department grew to include advocacy by military and veteran service organizations, 51 state attorneys general and bipartisan Congressional support and "has led to student loan debt relief for thousands of disabled veterans."
"We strongly urge the Education Department to complete these loan discharges by September 30, 2019," the statement concluded. "We look forward to working with the Education Department and the Department of Veterans Affairs to educate eligible veterans and to ensure a successful roll out of this program and to determine how it will make whole the 25,023 totally and permanently disabled veterans who were wrongly put into default, harming their credit scores, offsetting their tax returns, and withholding their VA disability living allowance."