Virginia Chief Diversity Officer Martin D. Brown criticized notions of diversity, equity, and inclusion (DEI) during a speech at Virginia Military Institute (VMI) Apr. 21, The Washington Post reported.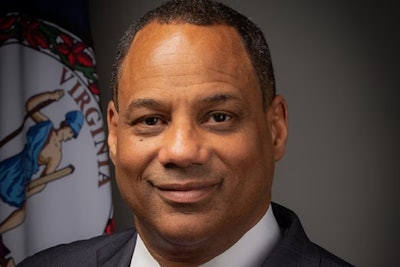 "Let's take a moment right now to kill that cow. DEI is dead," said Brown, a Black Republican who was appointed to his role by Gov. Glenn Youngkin (R) in November. "We're not going to bring that cow up anymore. It's dead. It was mandated by the General Assembly, but this governor has a different philosophy of civil discourse, civility, treating — living the golden rule, right?"
Brown made his comments at a mandatory annual "inclusive excellence" training for faculty and staff at VMI, a school with its own issues of racism, sexism, and sexual assault.
"Other colleges have had DEI embedded at their schools for a long time, but at VMI, it's new and not fully supported by alumni and staff," said one professor, who spoke on the condition of anonymity for fear of retaliation. "It's a place where you can stomp it out. Multiple people I spoke with afterwards were outraged. They were concerned about our students, our minority groups. How is this going to impact them? They're already struggling even with the current diversity push."
In recent years, VMI, which has received scrutiny for alleged structural racism, appointed its first Black superintendent, retired Army Maj. General Cedric T. Wins, and created a DEI office. However, the school recently changed the title of its DEI office to diversity, opportunity, and inclusion (DOI) to reflect the title of Brown's office, a move that also came after backlash by some of the VMI's mostly White, older alumni, who have spent months attacking DEI as anti-White.
"It's proven that institutions achieve more with a more diverse and inclusive workforce," a statement from Brown read. "However, equity has become a tradeoff for excellence. Our aim is to expand opportunities but not guarantee equal results."
Brown also said U.S. race relations have dramatically improved over several decades.
"Because they're better, we can't ascribe perpetual victimization or even motives because they're different," Brown said. "Acknowledging those truths frees us up to deal with the issues, the real issues, of today."
Some thought Brown's remarks came off as propaganda, one faculty member said. But many fear backlash from the Youngkin administration.
"There is this worry we have a responsibility to do something about the message that was delivered and the harm that was done, but we have to balance that against whether that will backfire. Was he there to deliberately to draw us out as 'liberal faculty'?" the professor said. "But it's not about 'liberal' or 'conservative.' Faculty have a job. It's our vocation to teach our students to have difficult conversations with different people. We're a place of higher education and that's what we have to be doing. We were there to be trained to do our jobs better — but instead we were told, 'DEI is dead.' "