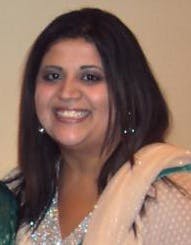 Gang rapes, acid throwing, honor killings, domestic violence, dowry deaths, human trafficking, and the fear of being captured by religious extremists are just some of the fears that women in South Asia encounter daily.
In a 2011 poll by the Thompson Reuters Foundation, India (4th) and Pakistan (3rd) were ranked the most dangerous countries in the world for women to be born in, along with Congo (2nd), and Afghanistan (1st). Reuters asked 213 experts from five continents to rank the world's nations on their overall perception of danger as well as six high-risk categories: "health threats, sexual violence, non-sexual violence, harmful practices rooted in culture, tradition and/or religion, lack of access to economic resources and human trafficking."
"Any abuse committed against women and children around the world is actually a crime against humanity because men tend to forget that it is a woman that gives birth to them," said Dr. Anita Nahal, education consultant and founder and chairperson of DiversityDiscover.com. "I have always questioned that how is it that, in a country like India, where many Hindu men pray to female goddesses such as Kali, Durga, Parvati, Laxmi, Parvati, Sita and so forth, can turn around and abuse women in their homes or outside?"
The focus on violence against women was reiterated when Pakistan and India were highlighted in the media once again. In October, a Taliban gunman shot 15-year-old Malala Yousafzai in the head because of her fight for girls to be educated.
On Dec. 16, 23-year-old Jyoti Singh Panday, a physiotherapy student, and her male friend were attacked on a private bus in New Delhi, India, after getting on what they believed was a scheduled bus but it was an off-duty bus. Panday's friend was beaten unconscious while the six men raped her and also violated her with an iron rod, resulting in severe organ damage. The accused then left her and her friend, on the side of the road bleeding and naked.  
According to Panday's friend, passers-by left her unclothed and bleeding in the street for almost an hour and that, when police arrived, they spent a long time arguing about which police jurisdiction to take them.
"In countries of South Asia and many other countries, where patriarchy is strongly and deeply entrenched, people are afraid to either report a crime or speak out against a crime, lest the police capture them instead," Nahal stated.
Although Panday died Dec. 29 at a hospital in Singapore, others including her family continue to speak on her behalf. Petitions and protests have led the way, pleading with government officials and the countries to provide harsher punishments and fair judgment.
Amid protests, a 17-year-old girl committed suicide by ingesting poison, according to Paramjit Singh Gill, the inspector-general of police in the Patiala district of Punjab in the country's north.
The unnamed girl claimed she was gang-raped during the Hindu festival of Diwali on Nov. 13 but a formal complaint wasn't made until 14 days later. The girl's family made allegations that the officers pressured her to withdraw her complaint, which is currently under investigation.
"Sometimes, the police sometimes do not take cases of abuse against women seriously because they, too, are part and parcel of a patriarchal system wherein they might be abusing their women in their homes or outside, too," explained Nahal, the former assistant provost for International Programs, Howard University and former Associate Professor of History, Sri Venkatesawara College, University of Delhi. As an example, she shared a story about one of her close friends, a victim of domestic violence in New Delhi, who ran to her neighbor's home and called the police around 10 to 10:30 pm. 
The police officer arrived an hour late, intoxicated, and told my friend that, if she wanted them to do anything, she would have to come with them at that time to the police station and lodge a formal complaint," Nahal said. "She did not go because she feared that those very police officers might rape or abuse her in some other way."
Another reason may be that police forces are not paid very highly so they are an easy target to corruption such as turning a blind eye or not meting out justice quickly and effectively, Nahal added. "So, how can one trust the system when those you believe will protect you, can also end up harming you?"
Other issues include society's misconceptions of why things such as rape happen.
According to several news sources, Manohar Lal Sharma, the lawyer for three of the accused in the rape of Panday, said outside the Supreme Court that he had never heard of a "respected lady" being raped in India.
He told a reporter: 'Until today I have not seen a single incident or example of rape with a respected lady; even an underworld don would not like to touch a girl with respect."
"How can one have confidence in authority figures, when the president of India's son, Mr. Abhijit Mukherjee, said, "those who are coming in the name of students in the rallies, sundori, sundori mahila (beautiful women), highly dented and painted," thereby implying that women with make-up and good clothes may be promiscuous," said Nahal.
"These derogatory comments create insecurity in the common people that if they have politicians and leaders such as these, then what respect can be given to them and what respect can be expected from them?"
Similarly, The India Times reported that Arasam Bapu, a self-proclaimed spiritual leader, said that Panday should have appealed to her attackers as brothers in faith and begged them to stop. He also addressed his followers, stating that Panday would not have stepped on the bus if she had recited the "Saraswati" mantra, a Hindu mantra recited for higher knowledge and wisdom.
"All this also makes me question the value or purpose, or meaning, of education, of enlightenment, and of democracy," Nahal said. "It's not sufficient, for example, to have the power to vote; democracy also means an inherently civil society but many people don't even know the meaning of 'civil society' or being 'civilized.'"
The question, then becomes, what will happen once the protests are over? What steps can we take to prevent similar events from occurring again?
Nahal suggested the best way is to "keep the issue alive" while other steps could include to petition the UN to declare rape as a human injustice and to ask for economic and other sanctions against countries where governments do not protect their women from heinous crimes. She added that parents and families in India and those living outside in other countries must also teach their sons and other men in their households how to respect women. Both women and men have to be socialized from an early age that all women are to be respected and that women are human beings and not property, thereby rejecting the commodification of women.
"To me it seems that this case might be a tipping point and the sleeping democracy might just have awakened to rejecting patriarchy, power and corruption from continuing the abuse of women in India," Nahal explained.
Aleena Gardezi, a George Mason University alumnus, is the Digital Media Manager for Cox, Matthews and Associates. In her spare time, she runs her own blog and runs the social media website, Socially Social. She was born in Pakistan and moved to the United States when she was 10.