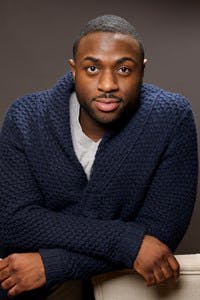 Shawn J. MayberryIt's more than enough to make your head spin.
We've seen the discouraging statistics. College debt is at historic levels. A recently released national study revealed the college completion gap is widening between low-income and wealthy students. Many are concerned that the federal student financial aid application, called FAFSA, is still too complicated, despite efforts to simplify it. A plan to provide free community college is hotly contested.
As the political debate continues to swirl about the best ways to make college more accessible and affordable, too many aspiring and deserving students are increasingly left to their own devices to find the best ways to get into — and through — college with minimal debt and fully prepared for career success.
I know it all too well.
As long as I can remember, I dreamed of going to college. I knew the doors of opportunity that a degree would open. Unfortunately, my dream was deferred in 2005 when my mother passed away and I was forced to put my plans on hold. Then I was faced with the daunting task of figuring out how to pay for college while curbing my debt and succeeding academically.
So, how can policymakers, university leaders, employers and parents ensure students — regardless of their circumstances — who have the potential and the desire to go to college are empowered to succeed? We have to set a better example about the importance of higher education.
Demonstrating value
Fortunately for me, I've always known that the lifetime earnings potential of a college graduate is far greater than those without a degree. Policymakers and higher education stakeholders know it too. But too many young people — particularly from low-income backgrounds — don't see the tangible benefits of a college education around them or in their community, outside of teachers. Young people in low-income areas need to see real-life examples of what a college degree can create, whether that's through mentoring or exposure to different professionals and communities. They need to see themselves thriving in and realize the dividends that come with a college degree.
It still rings true that a college graduate can expect to earn about $1 million more during their lifetime than someone with only a high school diploma.
Minimizing debt
Fortunately, I had the opportunity to attend and graduate from Loyola University Chicago in 2011 with a communications degree. I struggled to pay for my education with federal grants, part-time jobs, scholarships and more. While money-saving strategies and perseverance helped me graduate with less than $15,000 in student loan debt at a private university with an annual price tag of $45,000, I was also able to purchase my first condo within two years of graduating from college and know that minimal college debt will generate stronger economic activity.
I attended Harry S Truman College, a two-year community college, prior to transferring to Loyola University Chicago. That experience helped clear a path toward a bachelor's degree — at a much lower cost. When I got to Loyola, success required some fundamental and serious commitments. Sticking with the courses, even if they are more difficult than expected, saves significant time and money. Working on or off campus in your field of study helps offset overall costs and can establish a robust career network. The only debt I have now is for a year of room and board at Loyola's downtown Chicago campus. To mitigate that cost, I became a resident assistant.
Ongoing support to ensure success
Among the multiple financial awards I received, one stands out — the George M. Pullman Educational Foundation Scholarship program. The program is a shining example of helping ensure college success. The merit- and need-based financial support for Pullman Scholars goes far beyond the dollars. The foundation makes it a priority to ensure its scholars stay on track toward graduation by providing ongoing guidance and resources to overcome any challenge — financial, practical or emotional.
These experiences taught me the importance of setting a strong example about the true value of higher education. It is one of the biggest life investments an individual can make and it should pay dividends — both financially and personally. It all adds up to a healthier bottom line — and a brighter future.
Shawn J. Mayberry is a George M. Pullman Foundation Scholar and lives in Chicago.