You are leading your students in a fascinating and engrossing class discussion. You are there right among them, walking and gesturing to different students to talk, keep going. The students are thrilled, at the edge of their seats, deep into the topic. You are at your best!
Suddenly, you feel a wave of weakness spreading from your head into your chest and thighs. You need to sit down. You tell the students to keep talking, while you find a seat. They are looking at you, confused by what is going on, the topic forgotten. You find it hard to raise your hand and point to students to call on them to talk. You are even struggling to speak yourself. Believe me, it is not fun.
The mental health condition I experience, an "adjustment disorder" with anxiety and fatigue symptoms, is relatively minor, compared to some others out there. However, it was very disturbing to me when I first discovered I developed this condition in fall 2014.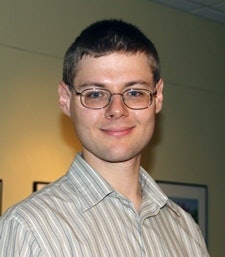 Let me give some background for context. Early in 2014, I co-founded a nonprofit with my wife, Agnes Vishnevkin, a nonprofit professional with an MBA. This nonprofit, Intentional Insights, draws on my own scholarship and that of others to popularize research-based strategies for improving our thinking, feeling and behavior patterns.
Unfortunately, Agnes suffered a nervous breakdown in July 2014. She and I collaborated together to apply many of the research-based methods promoted by Intentional Insights to her mental health condition, and when she visited a therapist three weeks after her nervous breakdown, the therapist recommended keeping 90 percent of what we developed together for Agnes going, because it worked really well for her needs.
However, I found myself in a tough situation in the fall 2014 semester. I spent a great deal of attention and efforts to help Agnes along her way to improvement. I lost count of the many nights we stayed up to 5 a.m., when I helped her talk through the issues she was experiencing, or simply held her as she sobbed in my arms. I take great pride in my teaching and responsibility for the experience of my students, always striving to teach them in a way concordant with the latest research in educational psychology. While maintaining my focus on teaching, I dropped some minor service commitments. I also took over the day-to-day operations of Intentional Insights, which Agnes had previously managed.
By late October, my own mental health condition began to emerge. Fortunately, my knowledge of psychology and cognitive neuroscience and the content from Intentional Insights helped me develop research-informed coping strategies for these everyday teaching situations. I worked to develop the capacity to notice anxious thought patterns and challenge them. I learned to notice my sensory experiences and catch waves of fatigue before their full-scale onset.
These coping skills proved a great solution for everyday challenges in the classroom, but did not address the underlying causes of the situation, or prevent the exacerbation of my own mental health challenges. Knowing the stigma against mental illness in the halls of academia, I had a great deal of anxiety about applying for a leave.
Nonetheless, my desire to preserve my own mental health and prevent a nervous breakdown for myself pushed me to apply for the leave. This was not an easy process at all, as a leave for mental health is very unusual, and received much scrutiny and questioning by the administration. I was very uncomfortable with the consequent detailed knowledge of my medical condition by senior administrators on The Ohio State University at Newark campus. I heard implicit criticism about taking a leave for mental health reasons, instead of a "real" illness, with statements such as "we have faculty here who want to teach from their hospital beds." Still, I finally managed to get an unpaid medical leave for the spring 2015 semester.
I hope that my coming out of the mental health closet will be a small blow in combating the pervasive stigma against mental health in the halls of our educational institutions and our society more broadly.
I hope this can help other educators who suffer from mental illness. I want to convey to them that they are empowered to learn effective strategies for managing their conditions and serving as advocates for themselves within their institutions.
Likewise, I hope that sharing my story will help educators who do not suffer from mental health conditions be more understanding and sympathetic to their colleagues who do so. I also aim to encourage supervisors of educators to be more thoughtful and considerate in their supervision.
Regardless of your own mental health condition or the lack thereof, please consider sharing this with your colleagues and supervisors if you wish to advance these goals.
Gleb Tsipursky is an assistant professor at The Ohio State University at Newark campus. He researches meaning and purpose, decision making, emotions and agency in historical contexts. He is also the co-founder and president at Intentional Insights, a nonprofit that provides science-based strategies that empower people to help them reach their goals. He can be reached at [email protected].