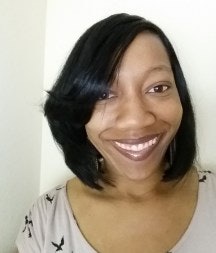 I hid from the sun's rays under the sparse leaves of the playground's maple tree. I dared not risk getting sun tanned during recess—getting darker—further distinguishing myself from my playmates. I pinched my nose, hoping to decrease the bridge's width while I re-braided one of my four plaits in hopes that it would reach my shoulders.
The year was 1987, and the standard of beauty of Black actresses included lighter skin, thinner noses, and longer hair. Fast-forward to September 20, 2015, when three of the top-rated television shows were created, produced, or written by a woman whose skin tone mirrored my own and who likely wore braided plaits at some point during her childhood.
My self-esteem demons of elementary school, middle school, high school, and even college were dealt a serious blow as Viola Davis made her acceptance speech at the 67th Primetime Emmy Awards. There stood a Black woman stating what most have intentionally ignored, many have privately thought, and few have silently screamed.
"The only thing that separates women of color from anyone else is simply opportunity," Viola Davis, the first Black woman to win a 'Best Actress Emmy for a Drama' in the history of the awards show. Davis continued, "You cannot win an Emmy for roles that are simply not there." In this defining movement, Black women everywhere received an epinephrine shot as Davis spouted words of pride while drowning the echoes of prejudice. What 67th Emmy Awards show winners Viola Davis, Regina King, and Uzo Aduba's victories represented far exceeds entertainment.
Black women are finally getting a platform to celebrate uniquely different beauty standards that can survive and thrive on both the small and large screen. This important step toward not only acceptance but appreciation of women of color's true beauty is important for little girls who are desperately seeking images that mirror their own. Davis paid homage to women of color, particularly those behind the scenes who are shoving the once barred, Hollywood doors open.
Among one of her grittier performances on How To Get Away With Murder Davis courageously removed her wig. The fearless move had me feeling exposed. The struggles of embracing my features versus adopting mainstream standards of beauty without promoting self-hatred sent peristaltic waves through my consciousness, pushing my fears of rejection of Black beauty to the recesses of my mind.
In no way does or should the win of Viola Davis negate the accomplishments and achievements of all women, regardless of color, who have been championing equality, one television show or movie at a time. Now awards shows do not have to be applauded for sprinkles of diversity. Instead, Hollywood can recognize the Violas, Uzos, Reginas, Lupitas, Kerrys, Halles, and the Shondas as commonplace and not just a "good year" for people of color. Viola Davis' win sounds the trumpet for all the little girls who are hiding under maple trees to come out and play.
Dr. Chinwe O. Okeke is the Honors Program Director and Assistant Professor of Biology at Concordia College Alabama.