In 1996, hip-hop trio De La Soul released their third studio album, "The Stakes Is High." Fans weren't sure whether to embrace the album because it marked such a dramatic departure from the lighthearted lyrics of their previous body of work. But a good artist is always committed to evolving. The group prided itself on being an eclectic alternative to mainstream rap groups that celebrated consumerism. As members of the famed Native Tongue collective, De La Soul mused on diverse topics like the state of pop culture, the notorious O.J. Simpson trial, and gender politics.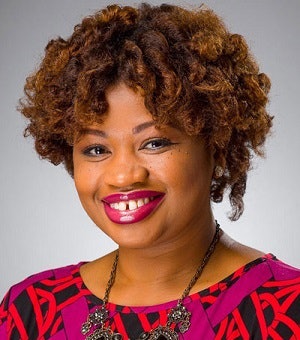 The album featured guest spots by emcees Common and Mos Def and R&B group Zhane. It also included a prominent sample of jazz great Ahmad Jamal's song "Swahililand." Beyond the guest artists and distinct melody, the signature track introduced the phrase, "Stakes Is High," into popular lexicon to reflect the mix of political, social, and economic challenges facing various groups. De La Soul quips, "a meteor has more rights than my people, who be wasting time screaming who they've hated, that's why the native tongues have been reinstated."
As we stand just one month away from the 2018 midterm elections, it is imperative to remind people that perhaps now more than ever, "the stakes is high." Voters will have the opportunity to raise their voices on myriad issues of mutual concern. From setting the tone for U.S. foreign policy that will address global terrorism and economic security, to installing prosecutors and law enforcement officials who will uphold civil rights protections for all citizens, the stakes is high. From the opportunity to elect public officials who adequately mirror the country's rapidly changing diversity, to rules changes that challenge two party dominance over U.S. elections, the stakes is high. From compliance with language access protections, to disrupting the schools to prison pipeline, the stakes is high. Sidenote: Apologies to all my grammar teachers who cringe over the lack of subject-verb agreement in that phrase, but context is key.
Keeping up with the rapidly changing nature of U.S. politics may seem impossible. Even for self-professed political junkies like myself this current political moment—some would say crisis–makes it difficult to adequately appreciate the magnitude of policy threats that don't always capture the headlines. Beyond the horse race style of media reporting that tells us who's up and who's behind, many of us feel trapped in a vortex of massive upheaval on one hand, and a deep entrenchment of the status quo on the other. Each week leading up to the election my blog posts will focus on various issues, people, and policies that voters should consider as they head to the polls. To be sure, heading to the polls is imperative. Although the United States holds more elections than other democratic nations, we also have a notoriously low rate of voter turnout in midterm elections.
A new report issued by the Pew Center indicates that less than 14 percent of registered voters cast a ballot in the 2014 midterm primaries. In contrast, voter turnout in the 2018 primaries increased by 56 percent in gubernatorial, House, and Senate primaries. These results are promising. A similar study found that voter enthusiasm in this midterm season is higher than any other midterm in over twenty years. At the national level, concerns about health care, the economy, and Supreme Court appointments dominate the public's calculus. While state level contests focus on taxes, gun policy, immigration, and racial/ethnic relations.
Voter turnout in midterm contests is particularly low amongst Latino voters in key battleground states like Texas, Arizona, Florida and Nevada. Voters in these states with higher concentrations of voters of color also experienced greater institutional barriers to voting during the 2016 Presidential election. Within hours of the Supreme Court's decision to gut the Voting Rights Act of 1965 in Shelby v. Holder, these states adopted new restrictions on early voting, photo identification, and reduced the number of polling places in certain communities. These efforts dramatically increased wait times while discouraging turnout amongst groups in greatest need of effective representation.
Last week millions of people watched with rapt attention as Dr. Christine Blasey Ford testified before the Senate Judiciary Committee. At times measured but always sincere, Ford recounted a sexual assault she alleges happened at the hands of Supreme Court nominee Brett Kavanaugh. To say the hearing proceedings were bizarre is an understatement. Republican Senators chose to hire a sex crimes prosecutor from Arizona to field questions on their behalf rather than asking them of Dr. Ford directly. A month ago we watched a teary Sen. Lindsey Graham of South Carolina lament the loss of his longtime friend Sen. John McCain. Graham applauded McCain's commitment to civility and his ability to reach across the aisle and embrace a mutual sense of respect and commitment to country, "Country first means that even if it's inconvenient for you and it makes you uncomfortable, you do it anyway," Graham said. "Country first hurts, but it's the right way to go." It's a nice sentiment. But one that Graham and many of his colleagues fail to embrace. What are the political consequences of putting party over principle and how might this effect the upcoming midterms? My next blog post will explore this question. Stay tuned.
Dr. Khalilah L. Brown-Dean is an associate professor of Political Science at Quinnipiac University where she writes about American Politics, political psychology, and public policy. You can follow her on Twitter @KBDPHD.