Twelve years ago, I received a call from my youngest sister that could only be described as unintelligible. I kept asking her to slow down and repeat herself, but the few words I could decipher didn't make sense: Shootings. Tech. No Answer. I instinctively turned on the television hoping I could find a news story that would explain what was happening and the ticker made it plain: A mass shooting was occurring at Virginia Tech with multiple confirmed casualties. Our middle sister was a student at Tech; her dorm room faced onto the drillfield steps away from where the shooter, a fellow student, was wreaking havoc. Her classroom was in the same area where professor Liviu Librescu, a Holocaust survivor, bravely blocked the door so his students could escape.
The phones lines in Blacksburg were so jammed that we couldn't get through. We sent emails and texts hoping to hear from her; for an hour we heard nothing. The silence was unbearable but the constant news updates only heightened our worry. As I started searching for flights to Virginia, my phone rang. I timidly answered and heard the words, "I'm OK." Then the call dropped.
The deadliest school shooting in modern history happened before colleges and universities instituted emergency alert systems, and before the pervasiveness of social media allowed for instantaneous notifications. Many students continued to move between classes unaware of what was unfolding around them. My sister heard the sounds and knew something was wrong but didn't receive an immediate warning to shelter in place. Physically, she was OK. But the emotional toll was overwhelming and enduring. Textbook definitions would classify her as a survivor. But those who have ever experienced a traumatic event will tell you that surviving is much more complicated.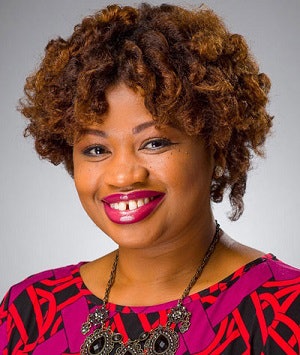 Returning to campus was difficult because of the overwhelming presence of media outlets who seemed more concerned with getting a compelling story than creating a space for students to process their complex web of emotions. Some students hoped getting back to their normal routines would distract from the confusion they felt, while others feared for their safety going back into classrooms. Those who survived were weighed down by a profound sense of guilt that while they were able to choose whether to go back to campus, there were 33 families making funeral arrangements for students who didn't have a choice.
With every new story of a mass shooting, I immediately think of my sister. I check in with her because I know that new events reignite old pain. There are moments when the pain seems overwhelming and indescribable and other moments when it doesn't register until there's a familiar sound or smell. But that pain, is always there.
That lesson became abundantly clear to us again in 2011 when our 21-year-old cousin, Brian Anthony Patterson, was murdered at a party in Virginia. A 19-year-old stood over Brian and fired 9 shots into his body. Brian was a son. A brother. And a beloved cousin. His life was significant. Amid the feelings of hurt, anger, confusion and yes, shame, our family was left feeling as if his loss was dismissed by others as just another "urban narrative."
For many survivors there is no getting past; just getting through. There is no "how to" best practices primer for those attempting to navigate private loss amid public scrutiny. A public scrutiny that places greater emphasis on expressions of grief rather than what motivates it. Technology has made it difficult for victims and families to grieve away from the gaze of strangers who try to police their suffering. From conspiracy theorists who take to the airwaves and the web spreading falsehoods that treat victims and their families as defendants whose very existence is dissected to prove they are worthy of our collective outrage.
As journalists, scholars and activists deepen their interest in the policy implications of gun violence, it's useful to acknowledge that progress won't come from silencing the voices of survivors or trying to dictate what the appropriate response should be. Unfortunately the script for public responses to loss often centers on those who are adjacent to pain rather than those most directly affected: 1) Develop clever, unifying hashtags 2) Launch a crowdfunding site 3) Organize a mass or rally 4) Shape the narrative about how the community will respond 4) Expect survivors to become the voice of a new cause for change. All of that is guided by the best of intentions. Much like the expression of "thoughts and prayers," however, the focus must be on what survivors and their families need rather than what the public wants. To be sure, many survivors have channeled their pain into cultivating policy change. My colleague Ben Jones and I offer a concept we called authentic power to capture the extent that a group harmed by a policy can get policymakers and other government officials to acknowledge this harm and, ultimately, change the policy to the group's benefit. Just as Victoria Coward did in fighting to abolish the death penalty after her son, Tyler, was killed in a park. As the Marquez-Greene family did in promoting greater love and education after their daughter, Ana Grace, was taken in 2012 at Sandy Hook Elementary. And yet, as the recent losses of two Parkland students and the father of a Sandy Hook student illustrate, we have to address the perpetual traumatic stress that accompanies loss and grief without demanding that those who have suffered the most, must also bear the burden of changing that which causes them pain.
Some people just want to be heard without judgement. Others need a comforting smile that simply says I see you. And for others, there is solace in silence. As Nelba Marquez-Greene reminds us, "there is strength in grieving. We can acknowledge grief, hope, and loss together."
**If you or someone you know is struggling, please consider visiting https://www.nami.org/Find-Support or calling the National Suicide Prevention Hotline 1-800-273-8255.
Dr. Khalilah L. Brown-Dean is an associate professor of political science at Quinnipiac University where she writes about American politics, political psychology and public policy. Her book, Identity Politics in the United States, will be released by Polity Press in September 2019. You can fiollow her on Twitter @KBDPHD.